Table of Contents
2023 Sichuan Agricultural University for Sichuan Government Scholarship
Sichuan Agricultural University
Sichuan Agricultural University (SAU) was founded in 1906, with a long history of more than 110 years. It is a national "Project 211" key construction university and a national "Double First-Class" construction university with the coordinating development of various disciplines, taking biotechnology as its feature and agricultural science and technology as its advantage.
It is also an excellent university evaluated by the Ministry of Education for undergraduate education. SAU consists of three campuses: Ya'an, Chengdu, and Dujiangyan, covering a total area of about 750 acres. 
SAU consists of 26 colleges, 15 research institutes (centers) and 2 state key laboratories which cover a variety of academic fields such as Agronomy, Sciences, Engineering, Economics, Management, Medicine, Literature, Education, Law and Art.
There are 49 authorized disciplines for doctoral degrees and 1 grantable category for doctoral speciality degree, 100 authorized disciplines for master's degrees and 16 grantable categories for master's speciality degrees, and 76 undergraduate enrollment majors. 
In addition, 8 post-doctoral research centers are well equipped. SAU has more than 3600 faculty members, among them 474 professors and 603 associate professors as well as 328 doctoral supervisors and 836 master's supervisors. There are more than 45,000 full-time students, including 37,000 undergraduates, and 8100 graduate students.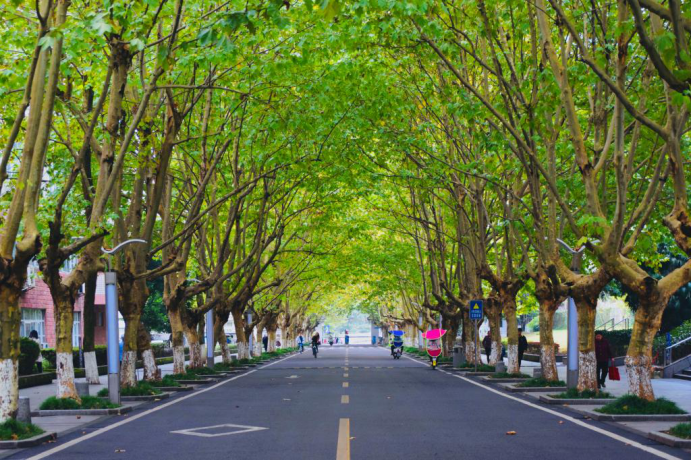 Sichuan Government Scholarship
The scholarship is set up by Sichuan government since 2013 to attract and encourage more outstanding international students to study and engage in scientific research in Sichuan Universities. The International College of Sichuan Agricultural University is authorized by Sichuan Government to administer the acceptance, review, and approval of the Sichuan Government Scholarship applications.
Time for Online Application
January 15th, 2023 to May 31st, 2023
Student Objects
It is used to award outstanding international students who are applying or have been studying in Sichuan Agricultural University, including undergraduate students, master students, doctoral students and long-term advanced students who have studied in Sichuan Agricultural University for one academic year or more.
From the academic year in which the scholarship is granted, except for the disqualification due to some reason, the scholarship will be awarded after passing the evaluation in each academic year until the end of the school year.
Basic Requirements for Application
1. Non-Chinese citizens, friendly to China and in good health;
2. Applicants should have an excellent academic performance;
3. Applicants shall have not obtained any other scholarship granted by Chinese government;
4. Educational background and age limit:
a. Applicants for bachelor's degree program should have senior high school diploma and be under the age of 30;
b. Applicants for master's degree program should have bachelor's degree and be under the age of 35;
c. Applicants for doctoral degree program should have master's degree and be under the age of 40;
d. Applicants for Chinese language program should have senior high school diploma or above and be under the age of 45.
5. Language proficiency requirements:
a. For programs taught in Chinese: HSK4 is required for bachelor program; HSK 5 is required for master's and doctoral program.
b. For programs taught in English: TOEFL 60 or IELTS 5.5 is required for bachelor program; TOEFL 70 or IELTS 6.0 is required for master's and doctoral program
Scholarship Standards and matters needing attention
Scholarship Standards
| | | |
| --- | --- | --- |
| Program | Amount(RMB) | Duration |
| Ph.D | 30,000/year | 4 years |
| Master | 25,000/year | 3 years |
| Bachelor | 20,000/year | 4 years |
| Chinese language students | 10,000/year | 1 year |
Note:
The duration of scholarship is fixed and subject to the Admission Notice.

Admission and Notification
The scholarship should be applied year by year. International students should participate in the annual evaluation of the scholarship at the end of each academic year and fill in the Application Form for International Students of Scholarship of Sichuan Agricultural University.
The application form will be submitted to the International College together with the transcripts, supervisor's certificate and other supporting documents between June 15th and 30th each year, and those who pass the evaluation can continue to receive the scholarship.
How to apply
Applicants shall submit all the required application documents in the online system http://app.ghc.sicau.edu.cn including scholarship application and other documents according to the admission notice.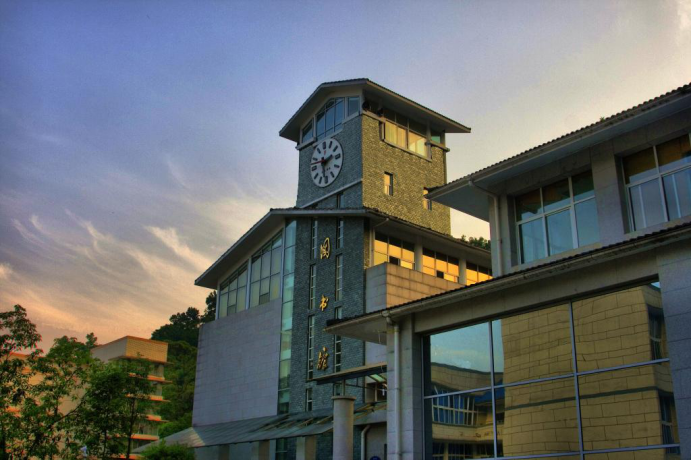 Scholarship Management Rules (excerpts)
1. The applicants will be evaluated by the Review Committee of Sichuan Agricultural University for International Students Scholarships.
2. Scholarship recipients shall go through the formalities of registration and pay the Tuition Fees, Insurance, Accommodation Fee and other fees on the date stipulated by the university. For those who fail to report within the time limit without approval will be deemed as automatically give up their student status, the scholarship eligibility will also be cancelled automatically, and they will not be allowed to apply again within 3 years.
Scholarship recipients who are unable to start school for some special reasons may retain their admission qualifications for one year, but the scholarship qualifications will be automatically cancelled.
3. Scholarship recipients must go through the Annual scholarship Review. Those who fail to pass the review will be suspended or disqualified from the scholarship.
4. The duration of the scholarship shall not be extended if the scholarship recipients fail to complete their studies due to personal reasons.
5. Scholarship recipients who suspend their studies due to illness or other personal reasons will not be reserved.
6. International College of Sichuan Agricultural University reserves the final right of interpretation of these implementation rules.
Contact Information
International Student Office of Sichuan Agricultural University:
Address: Room 606, Administration Building 1,No.211 Huimin Road, Wenjiang District, Chengdu, 611130, P. R. China
Tel: +86-28-86293221
Consultation: iso_sau@qq.com;
Complaint: IOEC@sicau.edu.cn
If you want to get more information, please contact us: chinascholarship.net
THE END