Table of Contents
2017 Qingdao University of Science and Technology for Chinese Language Programs
About Qingdao University of Science and Technology
Qingdao University of Science and Technology (QUST) is a multidisciplinary university that primarily focuses on engineering, science, literature, economics, management, medicine, law, art, and education. It is a key university directly affiliated to Shandong Province and a preeminent featured university for developing professional talents approved by the Shandong provincial government. 
Furthermore, it is evaluated as an "outstanding university for its undergraduate education" and a "national top university in its practice of the employment of graduates" by the Ministry of Education (MOE) and praised as "Huangpu Military Academy of China Rubber Industry" by the society.
QUST now has four campuses in Laoshan, Sifang, Gaomi, and Jinan, with a total floor area of 920,000㎡school buildings and fixed assets of 2.8 billion yuan. Its library has a collection of over 3 million books and magazines.
Shenyang Advanced Vocational School, the predecessor of QUST, was founded in 1950 and moved to Qingdao in 1956. In 1958, the school upgraded into the Shandong Institute of Chemical Engineering under the approval of the People's Government of Shandong Province and began to conduct formal higher education.
Then, it was renamed Qingdao Institute of Chemical Technology under the approval of the MOE in 1984. In 1998, the institution was handed over to Shandong Province by the Ministry of Chemistry (MCI).
In 2002, approved by MOE, the school was finally renamed Qingdao University of Science and Technology after merging with Qingdao Arts and Crafts School in 2001. In 2009, Gaomi Campus started operation. In 2016, QUST combined with the Chemical Technology Academy of Shandong Province, composing a new chapter of its development.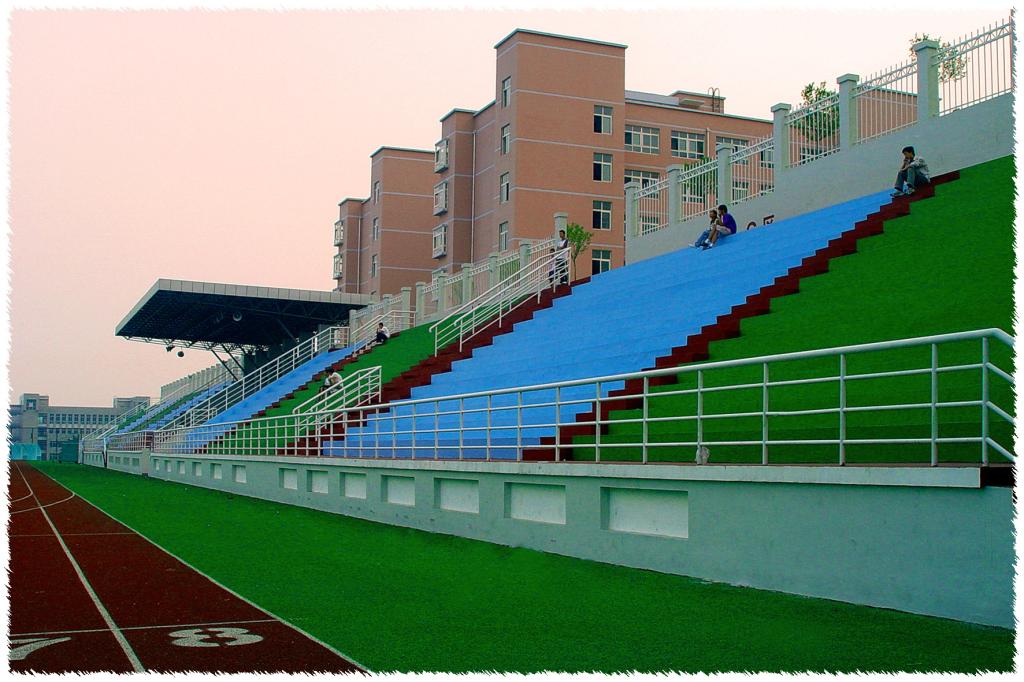 Long-term Chinese Language Program (above one semester)
We have three grades of Chinese language programs for international students with different Chinese levels: Beginners, Intermediate and Advanced programs. There are several classes in each grade. Students can choose the one that best fit in with their learning.   
Opening time: Every March and September.
Curriculums of Chinese Courses
Course
Required Courses
Total hours per week
Selective Courses
HSK Courses
BeginnersClass
Intensive Reading, Oral Chinese, Extensive Reading, Listening
 20
Calligraphy, Tai chi (shadow boxing), Chinese Painting, Chinese Folk Music, Chinese Culture, Chinese Literature, Chinese Film, Chinese Philosophy, etc.
 HSK, Intermediate Level and Advanced Level 
Intermediate Class
Intensive Reading, Oral Chinese, Extensive Reading, Listening
 20
Senior Class
Intensive Reading, Listening (Including News Listening), Extensive Reading      (Including Newspaper Reading),Oral    Chinese,Chinese Writing
  20
Winter / Summer School (2 – 8 weeks)
The Winter/Summer School will mainly have Listening and Speaking course, Reading and Writing course. There are 20 class hours each week. Special courses can be arranged for group students with similar level of Chinese. Opening time: Every July and January, the exact dates will be available on the University's website.
HSK Intensive Course (4 weeks – 1 semester)
It is a course special prepared for students who are planning to take HSK tests. There is 15-20 class hours each week.
All the above courses will be taught in small class, each class will have less than 20 students. Supplementary tutoring is possible for those who have difficulties in learning and following the class.
Chinese Culture Class
It is a class for foreign students to learn Chinese culture and tour historic sites. The time, content, cost, etc. will be decided between the group and us.
Contact Details
Please send the application documents of Qingdao Government Scholarship to:
International College, Qingdao University of Science and Technology, 99 Songling Road, Laoshan District, Qingdao, Shandong, P. R. China, 266061
Tel: 0086-532-88956873, 88959006
Email: aoic@qust.edu.cn
Homepage: http://stirc.qust.edu.cn/cicen/index.htm
If you want to get more information, please contact us: chinascholarship.net
THE END