Table of Contents
2023 Chongqing University for Chinese Government Scholarship
Chongqing University
Founded in 1929, Chongqing University (CQU) is a national key comprehensive university under the direct leadership of Chinese Ministry of Education (MoE).
Located in Chongqing Municipality, an economic and industrial center in southwestern China and on the upper reach of Yangtze River, CQU has 4 campuses, covering a total area of 350 hectares, making a wonderful place for learning and research with beautiful environment and well-equipped facilities.
Currently CQU consists of six faculties in science, social sciences, humanities, engineering, built environment, information technology, offering 96 undergraduate programs, 115 master's programs, 42 doctoral programs, 19 professional degree programs. Apart from regular degree programs, CQU also offers 17 master and doctoral programs fully delivered in English, including 4 national English-taught brand courses approved by MoE.
At present, the university hosts 47,000 students, including 25,000 undergraduates, 19,000 graduates, and over 1,800 international students. The university has a total of 5,300 faculty and staff members, among whom over 2000 are professors or associate professors.
Chongqing University is the host institution for Chinese Government Scholarship international students, also one of the first cohort of demonstration universities for quality education of international students in China, which has passed the quality accreditation of international student education in China organized by MoE.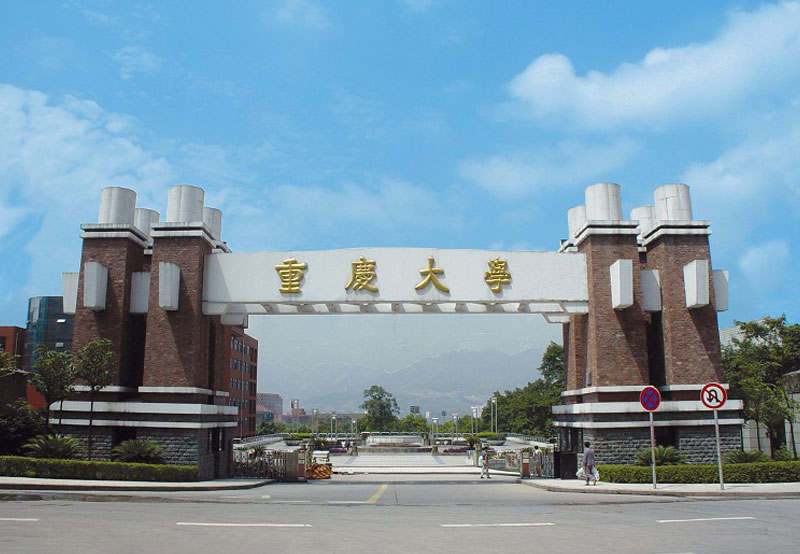 Youth of Excellence Scheme of China Program Chinese Government Scholarship
In order to cultivate global governance talents with broad international vision, outstanding comprehensive quality, excellent leadership and cross-cultural background, the Ministry of Education of China has established the " Youth of Excellence Scheme of China Program Chinese Government Scholarship". 
The Master of Business Administration Program (hereinafter referred to as "MBA") for International Students of Chongqing University is one of the sub-programs of this scholarship program.
The MBA program of Chongqing University is an English-instructed program specifically for international students. It aims to cooperate with the "One Belt and One Road Initiative" and cultivate versatile and practical talents who are full of innovative thinking, have an international perspective, are familiar with international business theories and practices, and have strong cross-cultural communication skills. 
It focuses on cultivating students' competence in business management of foreign-related enterprises, public institutions, government departments and social organizations.
The MBA program is mainly implemented by the School of Economics and Business Administration of Chongqing University, which has passed three international authoritative business education accreditations, namely AACSB, EQUIS and AMBA. 
The school has a highly competitive faculty, mature experience in international education and abundant resources for internship and social practice. The program will be carried out in a combination of classroom teaching, visits and investigations, lectures on special topics, and other forms. Please refer to the attachment for more details about the program including the curriculum.
Program Information
1. The program is a master program instructed in English.
2. It's a"1+1"program, with the first academic year of full-time course study, research, and dissertation preparation at CQU and the second year of dissertation writing in home country based on work experience. After the dissertation is finished, students need to come back to CQU for dissertation defense. Only those who are qualified will be awarded the master's degree.
3. The program is a full scholarship program.
Eligibility
1. Applicants shall be non-Chinese citizens, under the age of 45 years old and in good physical and mental health;
2. Applicants shall hold a bachelor's degree or above, with at least three years' work experience in the related fields. Applicants with the background of study or work related to the applied program are preferred;
3. Applicants shall be:
a. Government officials at Deputy-Division-Head level and above in their home country, or
b. Genior management staff of institutions and enterprises, or
c. Administrative staff of universities and scientific research institutions, or
d. With relevant work or internship experience in international organizations.
Application Procedure and Deadline
Apply to Chongqing University for the Pre-admission Letter before April 2, 2023
Create and activate an account in CQU's online application system at https://cqu.17gz.org/member/login.do. Fill in the application form and upload required supporting documents. 
And send an email to admissions@cqu.edu.cn with the subject: Application No. in CQU's online application system + Youth of Excellence Scheme of China Program + Pre-admission Letter. CQU will issue the pre-admission letter via email to applicants who pass the review.
Apply to the China Scholarship Council before April 30, 2023
Create an account at https://studyinchina.csc.edu.cn/#/login and sign in, fill in the application form and upload required supporting documents. The Program Category is "Type A", the Agency No. is "1563", and the Program Name is "Youth of Excellence Scheme of China Program Chinese Government Scholarship ".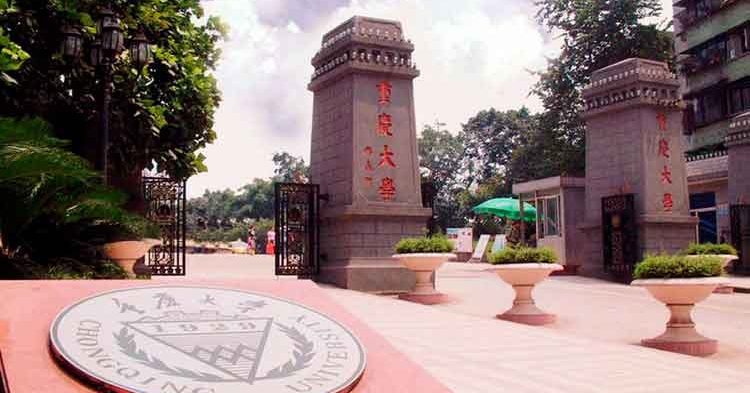 Application Documents
1. Application Form for Chinese Government Scholarship (apply online in Chinese or English);
2. Copy of Passport Home Page. The expiration date on the passport should be later than September 2023, otherwise applicants shall apply for a new passport before submitting the application;
3. Notarized bachelor's diploma and academic transcripts. The transcripts shall be issued and sealed by the attending university's academic affairs office or student management department. Documents in languages other than Chinese or English must be attached with notarized Chinese or English translations;
4. Language qualification certificates. Applicants who are non-native English speakers shall provide language proficiency certificates like ①score report of English language proficiency test (a score above IELTS 6.0 or TOEFL Internet-based 80 or equivalent), or ②a certificate from former university that the previous degree is taught in English, or ③a certificate indicating the applicants have studied in an English-speaking country for more than one year;
5. A study plan proposal. A study plan written in Chinese or English no less than 1,000 words;
6. Two academic recommendation letters in English or Chinese from professors or associate professors with their signatures and contact information (including their title, email address and telephone number);
7. Certificate of employment in Chinese or English issued by the current employer with official seal;
8. Curriculum vitae introducing the applicant's personal information, education background, work experience, research work, honors, and other information which could facilitate the application;
9. Foreigner Physical Examination Form (click here to download http://study.cqu.edu.cn/info/1062/1413.htm) and Attachments of examination results (Blood report, Electrocardiograph and Chest X-ray) shall also be uploaded. The physical examinations must cover all the items listed in the Foreigner Physical Examination Form.
Incomplete records or those without the signature of the attending physician, the official stamp of the hospital, or a sealed photograph of the applicants are invalid. Please select the appropriate time to take a physical examination as the result is valid for only 6 months.
10. Non-criminal record report. The applicant shall submit a valid certificate of Non-Criminal Record issued by the local public security authority, usually issued within 6months prior to the submission date of the application.
11. Pre-Admission Letter. Chongqing University will provide the pre-admission letter to applicants who meet the pre-admission requirements after reviewing the application documents. The letter must be submitted when applying in CSC's system.
Note:

1. All the above documents should be in Chinese or English. If the original copy is in a different language, a notarized translated version in Chinese or English must be submitted together; 
2. Applicants do not need to send hard copies of the above documents, but shall bring the original copies when registration;
3. Uploaded supporting documents must be clear, authentic, and valid. Applicants are recommended to use a professional device to scan the relevant documents. Applicants shall bear the consequences caused by unclear or unidentifiable uploaded materials.
Evaluation and Admission
1. The China Scholarship Council will review the application materials and determine the admission list in May, 2023;
2. Admission results will be released and admission documents will be posted to the admitted students in June, 2023;
3. The admitted students will apply for the study visa in Chinese embassies and consulates abroad from July to August 2023;
4. The admitted students will arrive at the university for registration in September, 2023.
Contact Information
International Students Admissions Office
Address: Room 310, Main Building, Campus A, Chongqing University, 174 Shazheng Street, Shapingba District, Chongqing, P.R.China, 400044
Tel (Office): +86-23-65111001; +86-23-65111066
Email: admissions@cqu.edu.cn
Website: http://study.cqu.edu.cn/
If you want to get more information, please contact us: chinascholarship.net
THE END