Table of Contents
2019 Qingdao University for Bachelor Program of Chinese Language and Business
Qingdao University
Qingdao University is situated in the eastern coastal city of Qingdao, China, between the Yellow Sea and Mount Fu. It is a fusion of rich local culture and modernity.
QU was founded in 1909. In 1993, it merged with Qingdao Medical College, Shandong Textile & Engineering College and Qingdao Normal College. Years of continuous development have transfomed Qingdao University into an comprehensive university with diverse disciplines and excellent facilities. 
Currently Qingdao University ranks among the top institutions in Shandong province, and ranked 401-500 in Shanghai Ranking's Academic Ranking of World Universities in 2019 and 2020. In 2021, it was listed among the top 100 Chinese universities. The University Hospital has been ranked among the top100 hospitals in China for six consecutive years.
The university is comprised of 34 colleges and Faculty of Medicine, with 79 undergraduate programs, covering such disciplines as literature, history, science, engineering, medicine, economics, management, law, education and art. 
It offers over 10 postdoctoral positions, 14 Tier 1 doctoral programs leading to 3 types of doctoral degrees. There are 41 Tier 1 postgraduate programs leading to 28 types of master's degrees, covering 81 academic fields. The current enrollment of the university totals over 42,000 students, including over 10000 postgraduate students and over 600 international students.
The College of International Education of QU has an excellent teaching staff, most of whom hold CTCSOL (Certificate for Teachers of Chinese to Speakers of Other Languages), and modern teaching facilities. 
The College of Chinese Language and Culture provides courses designed for international students, whether they are on a degree program or studying the Chinese language.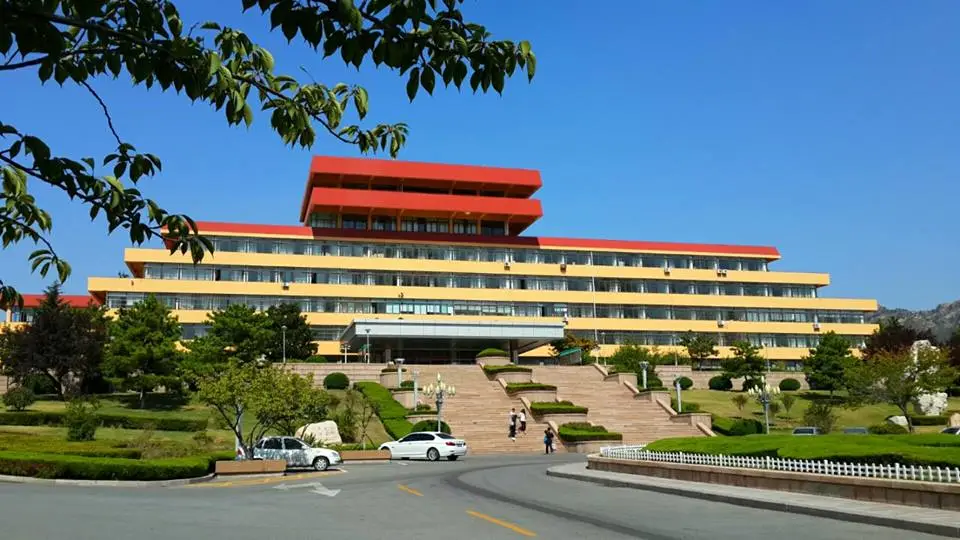 Overview
The Bachelor Program of Chinese Language and Business is a 4-year program which guides students in deepening their understanding of business, developing their language proficiency, and acquiring professional knowledge through personal hands-on experience.
This program offers the potential for a dual degree in Bachelor of ARTS and MANAGENMENT.
Courses Offered
Chinese Courses: Comprehensive Chinese, Chinese History and Culture, Chinese Listening and Speaking, Oral Communication, News Listening, Audio-Visual News, Business Chinese, Chinese Economic Profile, BCT&HSK Intensification, Newspaper and Periodical Reading, Selected Reading of Chinese Classical Literature.
Business Courses: Economics, Management, Marketing, Basic Accounting, Statistics, International Business Introduction, International Business Correspondence, International Project Management, International Economic Law, International Marketing, International Electronic Business Simulation, International Business Management Case, Transnational Corporations and Direct Investment.
Egilibility
1. Non-Chinese citizens.
2. In good physical and mental condition; performs well both academically and behaviorally. 
3. Aspires a future career in the teaching or international promotion of Chinese Language and International Business.
4. Between the ages of 18-24 by September 1st, 2019.
5. HSK (Level 3) 180+, or over 600 hours of Chinese language study
Qingdao University-Confucius Institute Scholarship
Coverage
Fully covers tuition fee, accommodation fee, living allowance (2500RMB/Month) and comprehensive medical insurance expenses.
Quotas
20.
Application
Application Date
March 1, 2019 – May 20, 2019
Application Documents
1. A scanned copy of passport photo page.
2. A scanned copy of score reports from the HSK tests (within the two-year validity), or certification of Chinese language study.
3. Certificate (diploma) of highest education achieved (or proof of expected graduation) and an official transcript.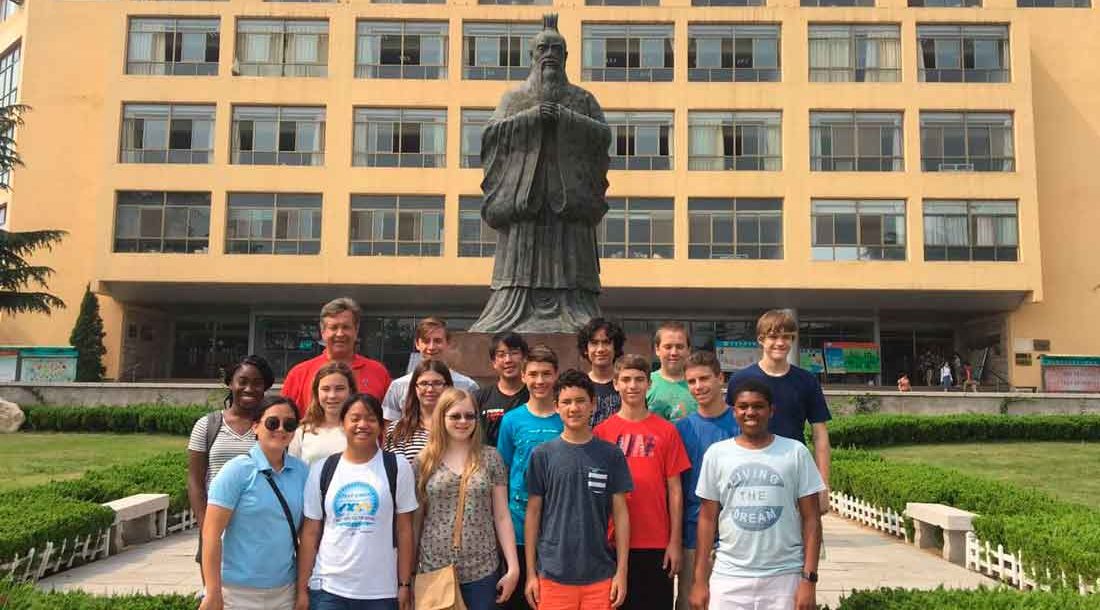 Application Procedures
1. Online registration will be available beginning March 1, 2019 on the Confucius Institute Scholarship website (cis.chinese.cn). Please log on to search potential host institutions, upload application materials online, track the application progress, and view feedback from reviews and admission results.
2. Once pre-accepted by Qingdao University, please log into Qingdao University's foreign student application system (http://istudy.qdu.edu.cn/apply) within 3 work days and truthfully fill in personal information.
3. Hanban will complete the scholarship review and notify you of the results 3 months prior to the time of enrollment for admitted students.
4. Scholarship holders must confirm with Qingdao University by undergoing the procedures for studying in China, including printing out the CIS certificate from online and registering at QU on the date designated in the admission letter.
Note:
It is possible to apply for a dual degree (Bachelor of Chinese Language and International Business). According to the application situation, QU will make all arrangements pertaining to business courses. After finishing the application, please contact QU to get detailed information concerning courses.

Others
1. Applicants shall be familiar with the specific criteria and closing dates for registration, and follow the specific procedures to submit all necessary documents.
2. Degree students shall accept an annual assessment under the Annual Appraisal Procedures of the Confucius Institute Scholarship.
3. Those who failed to register on time, failed to pass the health assessment, dropped out midway and/or were suspended will be deprived of the scholarship.
4. Self-supporting students may also apply for this program. Concerning fees and procedures, please refer to http://istudy.qdu.edu.cn/cn/article?cid=56&pid=54&detail=43. The fee for a second degree is 9000RMB/year.
Contacts
International Students Office, Qingdao University
Email: wangfang@qdu.edu.cn
Tel: +86-532-85953863
If you want to get more information, please contact us: chinascholarship.net
THE END