Table of Contents
2023 Chongqing University for Bilateral Program
Chongqing University
Founded in 1929, Chongqing University (CQU) is a national key comprehensive university under the direct leadership of Chinese Ministry of Education (MoE).
Located in Chongqing Municipality, an economic and industrial center in southwestern China and on the upper reach of Yangtze River, CQU has 4 campuses, covering a total area of 350 hectares, making a wonderful place for learning and research with beautiful environment and well-equipped facilities.
Currently CQU consists of six faculties in science, social sciences, humanities, engineering, built environment, information technology, offering 96 undergraduate programs, 115 master's programs, 42 doctoral programs, 19 professional degree programs. Apart from regular degree programs, CQU also offers 17 master and doctoral programs fully delivered in English, including 4 national English-taught brand courses approved by MoE.
At present, the university hosts 47,000 students, including 25,000 undergraduates, 19,000 graduates, and over 1,800 international students. The university has a total of 5,300 faculty and staff members, among whom over 2000 are professors or associate professors.
Chongqing University is the host institution for Chinese Government Scholarship international students, also one of the first cohort of demonstration universities for quality education of international students in China, which has passed the quality accreditation of international student education in China organized by MoE.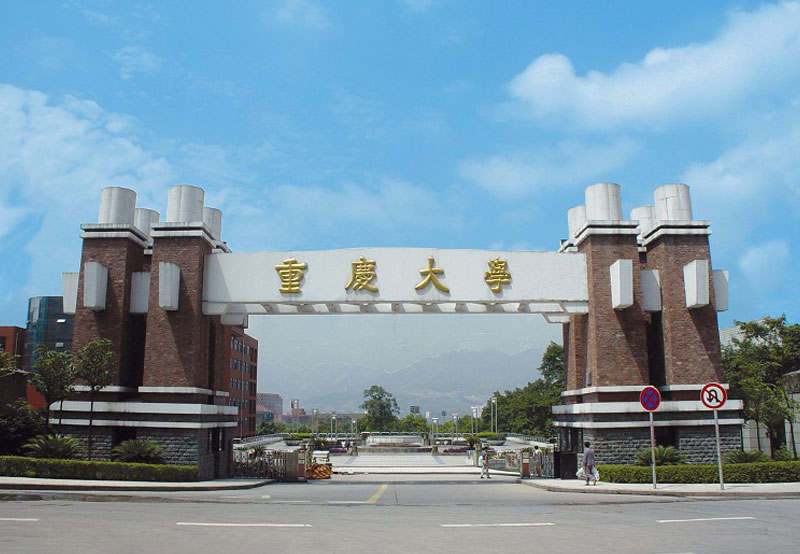 Bilateral Program
Bilateral Program includes a full or partial scholarship established by MOE in accordance with educational exchange agreements or consensus between Chinese government and the governments and institutions of other countries. An applicant shall file an application with the dispatching department of their home countries.
Supporting Category and Duration
The Bilateral Program supports undergraduate students, graduate students, general scholars, and senior scholars, covers both major study and Chinese language (preparatory) study. The language courses last one year, whereas the duration of the scholarship for major study conforms to that as required. Applicants could consult the Chinese embassy or consulate in their country for specific enrollment categories.
Scholarship Coverage
The Bilateral Program provides both full scholarships and partial scholarships.
Full Scholarship covers tuition, accommodation fee, comprehensive medical insurance, and stipend (Undergraduates: CNY 2,500 per month; Master's students/general scholars: CNY 3,000 per month; Doctoral students/senior scholars: CNY 3,500 per month).
Partial scholarship includes parts of Full Scholarship.
Where and When to apply
Applicants shall apply to the dispatching authorities for overseas study of your home country such as educational department, Chinese embassy.
Usually, applicants need to apply between early January and early April of next year. Please consult the dispatching authorities for the specific deadline of each year.
Eligibility
Applicants must be a Non-Chinese citizen, and in good physical and mental health
Educational background and age requirements
1. Undergraduate's degree applicants shall be an academically excellent holder of high school diploma and be under the age of 25.
2. Master's degree applicants shall be an academically excellent holder of a bachelor's degree holder and under the age of 35.
3. Ph.D. degree applicants shall be an academically excellent holder of a Master's degree holder and under the age of 40.
4. General scholar programs applicants shall hold a high school diploma (or higher) and be under the age of 45.
5. Senior scholar programs applicants shall be a master's degree holder or an associate professor (or above) and under the age of 50.
Language proficiency requirements
1. Applicants for English-taught programs and whose native language is not English need to provide score report of English language proficiency test (a score above IELTS 6.0 or TOEFL Internet-based 80 or equivalent), or a certificate from former university proving that the previous degree is taught in English, or a certificate indicating the applicants have studied in an English-speaking country for more than one year;
2. Applicants for Chinese-taught undergraduate programs, general scholar program (excluding Chinese language majors) and senior scholar program programs shall have passed the HSK (Level 3). Applicants for Chinese-taught postgraduate programs shall have passed the HSK (Level 4).
Applicants shall meet the academic and other requirements of CQU for admission
Note:
No other type of scholarship was granted at the time of application.

Programs
1. List of Undergraduate Programs for CSC Bilateral Program (2023).xlsx
2. List of Master Programs for CSC Bilateral Program (2023).xlsx
3. List of Doctoral Programs for CSC Bilateral Program (2023).xlsx
Application Procedures
1. Learn more information and apply to the dispatching authorities for overseas study of the applicants' home country for scholarship opportunity;
2. Contact CQU to apply for the pre-admission notice if required.
a. Create and activate an account in CQU's online application system at https://cqu.17gz.org/member/login.do. Fill in the application form and upload required supporting documents.
b. Send an email to admissions@cqu.edu.cn, indicate the subject: Application No. in CQU's online application system+ CSC Bilateral Program + Pre-admission Letter.
CQU will issue a pre-admission letter via email to applicants who pass the review. As the review takes some time, applicants are requested to consult with the dispatching department of your home country for application information as soon as possible and arrange the application time reasonably.
c. Complete the online application procedure at CGS Information Management System for International Students (http://studyinchina.csc.edu.cn/), select "Chongqing University" as Application Institution Ⅰ.
d. Print a hard copy of the application form and submit all application documents to the dispatching authorities before the deadline.
Notes:
Applicants should consult the dispatching authorities for the Agency Number and online application instructions.

Application Documents
1. Application Form for Chinese Government Scholarship (in Chinese or English);
2. Copy of Passport Home Page. If the validity of the applicant's current passport does not meet the requirement (meaning the passport expires before September 2023), please apply for a new passport before submitting the application;
3. Notarized highest diploma. Documents in languages other than Chinese or English must be attached with notarized Chinese or English translations; Prospective diploma winners must submit official proof of student status by their current school and bring the original copy of the official degree diploma for registration if admitted;
4. Academic transcripts. A notarized Chinese or English translation version shall be attached to any text other than Chinese or English;
5. A study plan proposal. No less then 200 words for undergraduates, no less than 500 words for scholars and no less than 800 words for postgraduate students, must be written in Chinese or English;
6. Language qualification certificates. Refer to "Eligibility" for specific requirements;
7. Recommendation letters. Applicants who apply for Master's degree, Doctoral degree and senior scholar programs shall submit two letters of recommendation (written only in Chinese or English) from professors or associate professors.
8. Foreigner Physical Examination Form (Click to download). The physical examinations must cover all the items listed in the Foreigner Physical Examination Form. Incomplete records or those without the signature of the attending physician, the official stamp of the hospital, or a sealed photograph of the applicants are invalid. 
Please select the appropriate time to take a physical examination as the result is valid for only 6 months. Attachments of examination results (Blood report, Electrocardiograph and Chest X-ray) shall also be uploaded.
9. Non-criminal record report. The applicant shall submit a valid certificate of Non-Criminal Record issued by the local public security authority, usually issued within 6months prior to the submission date of the application.
10. Example of Music or Art. To apply for majors related to music, applicants should submit their own works; to apply for majors of fine arts, applicants should provide 2 sketches, 2 color painting and 2 other works of their own.
Note:
Uploaded supporting documents must be clear, authentic, and valid. Applicants are recommended to use a professional device to scan the relevant documents. Applicants shall bear the consequences caused by unclear or unidentifiable uploaded materials.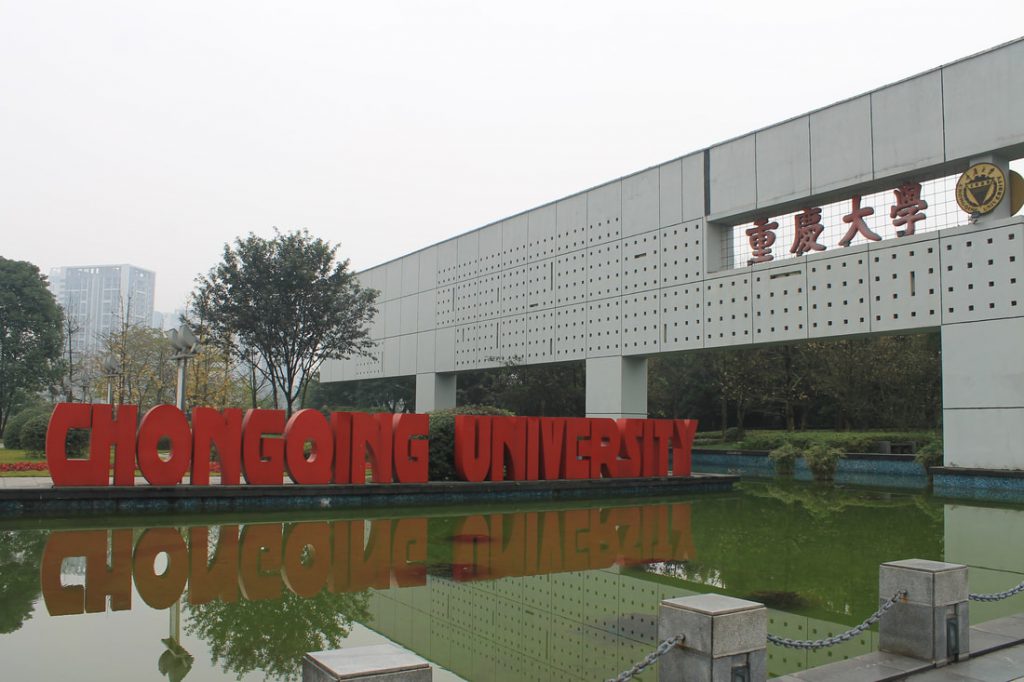 Admission and Notification
1. Application documents of recommended candidates from dispatching authorities will be considered by CSC for eligibility and qualification. Ineligible or incomplete applications will not be considered.
2. Qualified applications will be sent to universities for placement. Based on various factors, such as the different scholarship funding requirements of every country, the host university's teaching capacity, study length and applicants' criteria, CSC reserves the right to make necessary adjustments/changes to the candidate's host university, field of study, supporting categories and duration of scholarship. Applications enclosed with the Pre-admission Letter will be sent to the universities who issued that Letter for placement confirmation.
3. After placement confirmation by Chinese universities, scholarship Recipients will get Chinese government scholarships to study in China with approval by CSC. Each scholarship recipient will be granted with no more than one scholarship.
4. CSC reviews the placement results, approves the List of Scholarship Recipients, and sends the admission documents to the Chinese embassy or consulate-general. The Chinese embassy or consulate-general will send the admission documents (List of Scholarship Recipients, Admission Letter and Visa Application Form for Study in China (JW201)) to the dispatching authorities or scholarship recipients.
5. Scholarship recipients shall not be allowed to change their host university, field of study, or duration of study stipulated on the Admission Letter after their coming to China.
6. Scholarship will not be reserved if the scholarship recipient cannot register before the registration deadline.
Contact Information
China Scholarship Council
Refer to http://www.campuschina.org/zh/content/details1003_122937.html
CQU International Students Admissions Office
Address: Room 310, Main Building, Campus A of Chongqing University, No.174 Shazheng Street, Shapingba District, Chongqing, P.R.China, 400044
Tel: +86-23-65111001; +86-23-65111066
Email: admissions@cqu.edu.cn
Website: http://study.cqu.edu.cn/
If you want to get more information, please contact us: chinascholarship.net
THE END