Table of Contents
2021 Qingdao University for International Chinese Language Teachers Scholarship
About Qingdao University
QU was founded in 1909. In 1993, it merged with Qingdao Medical College, Shandong Textile & Engineering College and Qingdao Normal College. Years of continuous development have transfomed Qingdao University into an comprehensive university with diverse disciplines and excellent facilities. 
Currently Qingdao University ranks among the top institutions in Shandong province, and ranked 401-500 in Shanghai Ranking's Academic Ranking of World Universities in 2019 and 2020. In 2021, it was listed among the top 100 Chinese universities. The University Hospital has been ranked among the top100 hospitals in China for six consecutive years.
The university is comprised of 34 colleges and Faculty of Medicine, with 79 undergraduate programs, covering such disciplines as literature, history, science, engineering, medicine, economics, management, law, education and art. 
It offers over 10 postdoctoral positions, 14 Tier 1 doctoral programs leading to 3 types of doctoral degrees. There are 41 Tier 1 postgraduate programs leading to 28 types of master's degrees, covering 81 academic fields. The current enrollment of the university totals over 42,000 students, including over 10000 postgraduate students and over 600 international students.
The College of International Education of QU has an excellent teaching staff, most of whom hold CTCSOL (Certificate for Teachers of Chinese to Speakers of Other Languages), and modern teaching facilities. 
The College of Chinese Language and Culture provides courses designed for international students, whether they are on a degree program or studying the Chinese language.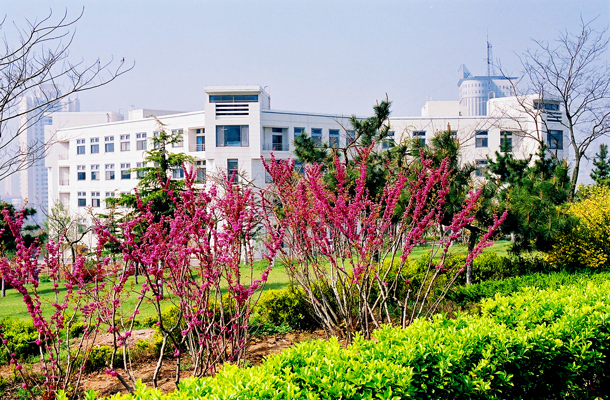 Overview
Name
1. International Chinese Language Teachers Scholarship (ICLT, Type A)
2. Qingdao University – International Chinese Language Teachers Scholarship (QU-ICLT, Type B)
Coverage
Full coverage on tuition fee, accommodation fee, living allowance (four-week study students are excluded) and comprehensive medical insurance expenses.
Eligibility
All applicants shall be: 
1. Non-Chinese citizens;
2. In good Physical and mental condition, with good academic performance and conduct;
3. Committed to the Chinese language education and related work;
4. Between the ages of 18-35 (as of September 1st, 2021). Applicants currently worked as Chinese language teachers shall not be over 45, while undergraduate students shall not be over 25.
Scholarship types and Qualifications
Programs

Majors

Term

(Max)

Types

HSK Request

Monthly Allowance(RMB/Person)

Note

A

B

Master

MTCSOL

2 Years

√

√

(15

persons)

HSK(Level 5)210+,HSKK(Intermediate Level)60+

3000

Commences in September 2021;bachelor degree holders.

Bachelor

Chinese Language

4 Years

NONE

√

(30

persons)

HSK(Level 4)210+、HSKK(Intermediate Level)60+

2500

Commences in September 2021; high school graduates.

Double Degree in Chinese &Business

NONE

√

(20

persons)

HSK(Level 4)180+,

Commences in September 2021; high school graduates. 9000RMB for 2nd degree should be paid by students.

One-Academic-Year Study

TCSOL

11

Months

√

NONE

HSK(Level 3)270+、HSKK

2500

Commences in September 2021; students currently studying in China are not eligible.

Chinese Language and Literature

√

NONE

HSK(Level 4)180+、HSKK(Intermediate Level)60+

Chinese Language

√

√

(30

persons)

HSK(Level 3)210+

One-Semester Study

TCSOL

5 Months

√

NONE

HSK(Level 3)180+、HSKK

2500

Commences either in September 2021 or March 2022;applicants with visas X1 or X2 are not eligible.
Note:
MTCSOL: Master's Degree in Teaching Chinese to Speakers of Other Languages

Application Date
March 1, 2021 – May 10, 2021
Deadline for commencing in March, 2022 is November 10, 2021.
Application Documents
For all applicants
1. A scanned copy of passport photo page;
2. A scanned copy of score reports of the HSK and HSKK tests (within the two-year validity);
3. A recommendation letter by the head of the recommending institutions: Recommending institutions should be Confucius Institutes, independently operated Confucius Classrooms as well as some HSK test centers. Qingdao University could be the recommending institution for TYPE B.
Or degree scholarship program applicants
1. A certification of the highest education diploma (or proof of expected graduation) and an official transcript;
2. Applicants of the Scholarship for MTCSOL Students are required to provide 2 reference letters from professors or associate professors. Those who can provide a notarized employment agreement with teaching institutions are preferred;
Applicants currently worked as Chinese language teachers shall provide the proof of employment as well as a reference letter by the employing institution.
Applicants under the age of 18 shall provide certified documents of designation signed by their entrusted legal guardians in China.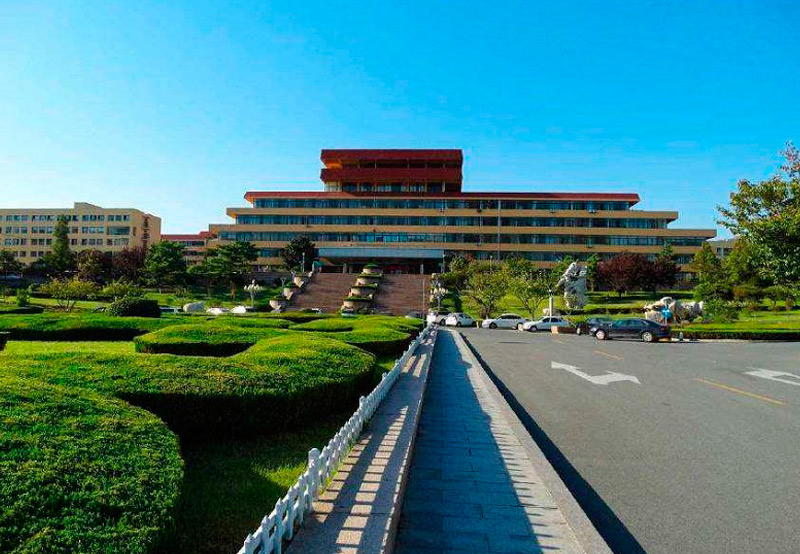 Application Procedures
1. Online registration will be available from March 1, 2021 on the Confucius Institute Scholarship website (cis.chinese.cn). Please log on to search recommending institutions and host institutions, upload application materials online, track the application progress, feedback of review and admission results.
2. After pre-accepted by Qingdao University, please log in the foreign student application system of Qingdao University: http://istudy.qdu.edu.cn/ apply with in 3 work days. Then send your CIS NO. (CISxxxx) and QU NO(Jxxxxx). to: wangfang@qdu.edu.cn. After that, please pay attention to your email about the interview information.
3. The scholarship review result will be published about 3 months before school starts.
4. Scholarship holders need to confirm with Qingdao University to go through the procedures of studying in China, print out ICLT certificate online, and register at QU at the designated date and time as per the letter of admission.
Chinese Bridge Award Recipient Policies
Chinese Bridge winners who have been awarded the 2021 "Confucius Institute Scholarship Certificate" shall log onto the scholarship website and submit documents to relevant host institutions upon presentation of their CIS certificates. Please contact chinesebridge@hanban.org for inquiry.
Others
1. Applicants shall be familiar with the specific criteria and closing dates for registration, and follow specific procedures to submit necessary documents. Applicants should pay attention to their email box.
2. Degree students shall accept the annual assessment under the Annual Appraisal Procedures of Confucius Institute Scholarship.
3. Those who failed to register on time, failed to pass the health assessment, dropped out midway and/or suspended will be deprived of scholarship.
Contact
Division of Test and Scholarships at Hanban
Email: scholarships@hanban.org
Fax: +86-10-58595727
International Students Office, Qingdao University
Email: wangfang@qdu.edu.cn
Tel: +86-532-85953863
If you want to get more information, please contact us: chinascholarship.net
THE END