2023 Heilong Jiang University Short-term Chinese Language Learning Program
Detailed Information
Introduction to Heilong Jiang University
Dating from 1941, Heilongjiang University is one of the oldest universities in Harbin, a famous city with beautiful scenery in northeast China. It has traditionally taught classical subjects, and is generally considered to have the best Russian Language faculty in China. In recent years the university has expanded rapidly. Its student body currently exceeds 30,000.
Located in the west of the city about six kilometres from the main railway station, Heilongjiang University has an attractive, spacious campus with a full range of facilities on-site. These include a ten thousand seater gymnasium hall, an artificial grass football (soccer) stadium, an athletics track, banks, post offices, hotels, bookstores etc.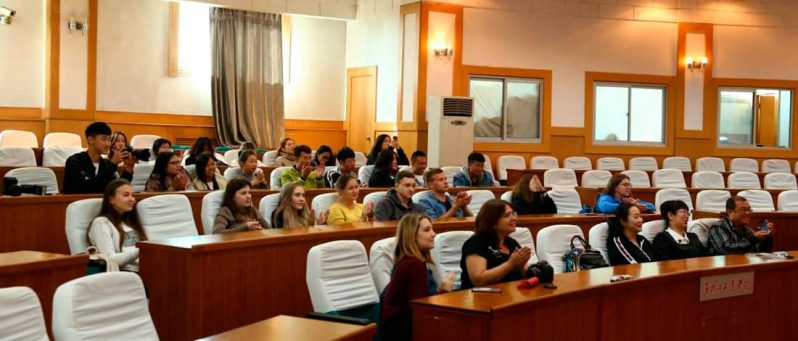 The international student division at Heilongjiang University is the largest in the province. There are currently 670 students studying on courses varying in length from one month to four years.
Course Description
According to the students' Chinese level, four levels of courses are provided: entry, primary, intermediate, and advanced. Courses are set according to the characteristics of different levels of Chinese language learning. Students should learn 20 hours per week (50 minutes per hour). At the same time, lectures about Chinese culture are free to attend, such as Tai Chi, Chinese calligraphy, Chinese songs, Chinese pronunciation, Introduction to China, etc. All courses will take the form of small class teaching, students have more opportunities to participate in classroom exercise and communication, and experience Chinese culture. There is no requirement for Chinese language foundation to apply for this program.
Course Length
1 week — 4 weeks
Admission Requirements

1. final degree certificate or in-school certificate (Chinese or English);
2. passport copy of the home page;
3. registration fee ¥ 260 ;
Goal of Learning
Entry level
Master up to 300 Chinese words for daily communication.
Junior level
Master 300-800 Chinese words; be able to make basic daily dialogues.
Intermediate level
Master 800-2000 Chinese words;
Be able to communicate fluently, read newspapers and magazines, and write a long article.
Senior level
Master more than 2000 Chinese words;
Be able to communicate freely, read newspapers and magazines, understand the film and TV play, and write lengthy articles or papers in Chinese.
Course type:
Language courses
Chinese, Chinese conversation, Chinese pronunciation etc.
Culture lectures
Introduction to China, Tai Chi, Chinese Painting and Calligraphy, Chinese Songs,etc
Graduation certificate
Chinese language learning certificate from Heilongjiang University International Culture and Education Institute
Tuition
The first week ¥1500/person,
The rest weeks ¥400/person,
Total cost: ¥2700/person
Room Rate
Area A: ¥41/person/day; 
Area C: ¥60/person/day 
(this price is for two-bed rooms;a single room requires double price)
School Time
July to August in summer;
January to February in winter
Application deadline
July 10th for the summer program; January 10th for the winter program.
Contact
Students Enrollment Office for International Students Heilongjiang University
Phone: 86609033
Email: studyathlju@hotmail.com
Website: http://hi.hlju.edu.cn/
Online Application: https://hlju.17gz.org/member/login.do
Address: Students Enrollment Office for International Students
                International Culture and Education Institute, Heilongjiang University,
                Nangang District, Harbin, China, 150080.
THE END