2021 Northwest University Chinese Government Scholarship
Module
Introduction to Northwest University
Northwest University, which is located in Xian, Shanxi, China, is one of the top public universities in Xi'an, China (Mainland). It is ranked #801-1000 in QS World University Rankings 2023.
Northwest University has 3 campuses: the Taibai Campus, the Taoyuan Campus and the Chang'an Campus. They comprise 22 schools and departments, plus a graduate school. In addition to 83 undergraduate degree programs, Northwest University has been authorized to confer master's degrees in 39 first-tier disciplines, 8 second-tier disciplines and 16 professional programs, as well as doctoral degrees in 19 first-tier disciplines and 5 second-tier disciplines.
Currently Northwest University has a student population of over 23,000 including 7,000 graduate students and 700 international students.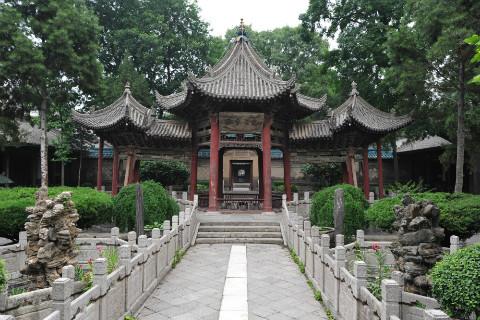 Applicants Requirements
Applicants must be a citizen of "One Belt One Road" countries
List of "One Belt One Road" countries
Mongolia,Singapore, Malaysia, Indonesia, Myanmar, Thailand, Laos, Cambodia, Vietnam, Brunei, the Philippines, Iran, Iraq, Turkey, Syria, Jordan, Lebanon, Israel,  Palestine, Saudi Arabia, Yemen, Oman, UAE, Qatar, Kuwait, Bahrain, Greece, Cyprus, Sinai, India, Pakistan, Bangladesh, Afghanistan, Sri Lanka, Maldives, Nepal, the Kingdom of Bhutan, Kazakhstan, Uzbekistan, Turkmenistan, Tajikistan, Kyrgyzstan, Russia, Ukraine, the republic of Belarus, Georgia, Azerbaijan, Armenia, Moldova, Poland, Republic of Lithuania, Estonia, Latvia, Czech Republic, Slovakia, Hungary, Slovenia, Croatia, Bosnia and Herzegovina, Republic of Montenegro, Serbia, Albania, Romania, Bulgaria, and Macedonia
Category
Bachelor Program
Duration
Four years
Language of Instruction
Chinese
Scholarship Coverage
1. A waiver of fee for tuition.
2. Free on-campus accommodation.
3. Monthly living allowance: 2500RMB/Month.
4. Comprehensive Medical Insurance and Protection Scheme for International Students in China.
Majors Available
Chemical Engineering and Technology
Resource Exploration Engineering
Chinese Language
International Economics and Trade
Application Deadline
Now to April 10, 2021
Application Materials
1.Application Form for Chinese Government Scholarship with Signature.
2.Notarized Highest diploma/degree certificate (Applicants who will graduate in 2020, please submit official document issued by your current school to prove your current student status or expected graduation date).
3.Notarized highest diploma/degree related academic transcript .
4.2 Recommendation letters (either in English or Chinese).
5.A Study Plan or Research Proposal  (in Chinese,minimum of 500 words).
6.Foreigner Physical Examination Form.
7.Photocopy of Chinese proficiency test (HSK4 or above) transcripts.
8.Photocopy of passport.
Note: Certificates which are not in Chinese or English language must be translated to Chinese or English by a legitimate notary authority.
Application Procedure
Step 1
Register at CSC Application System http://studyinchina.csc.edu.cn/, Program Type is B, NWU agency code is 10697.
 Complete and Print the Application Form of Chinese Government   Scholarship with Signature.
Step 2

Send the electronic scan of ALL  application documents to email address tonwu@nwu.edu.cn before the deadline.
Step 3
Register at website http://nwu.17gz.org, Complete the online application. 
Applicants must complete all procedures. NWU will inform the short listed students by call or email, please provide valid email address and phone number.
Visit chinascholarship.net to get more information!
Step 4
Northwest Univeristy will send all the short-listed students' documents to CSC. The final results will be decided by CSC, then the admission letter and the JW201 form will be send to the successful candidates
Important Declaration
There is no application fee for all Chinese fovernment scholarship programs. Students can directly send all application documents to NYU. NYU has never authorized any agency or individual agent to recruit scholarship students.
THE END