2023 Harbin Normal University Chinese Government Scholarship
Main Contents
Introduction
Harbin Normal University
Harbin Normal University (HRBNU) was founded in 1951 and located in Harbin, known as the Ice City which is also famous for its long history and profound culture. The university covers 346 hectares with a total site area of 160 hectares. There are several exhibition centers including the Wenbo Museum, Animal and Plant Museum, Mr. Youshou Memorial, and Arts Hall. The library holds more than 8.9 million books and is a key protection unit for national precious ancient books.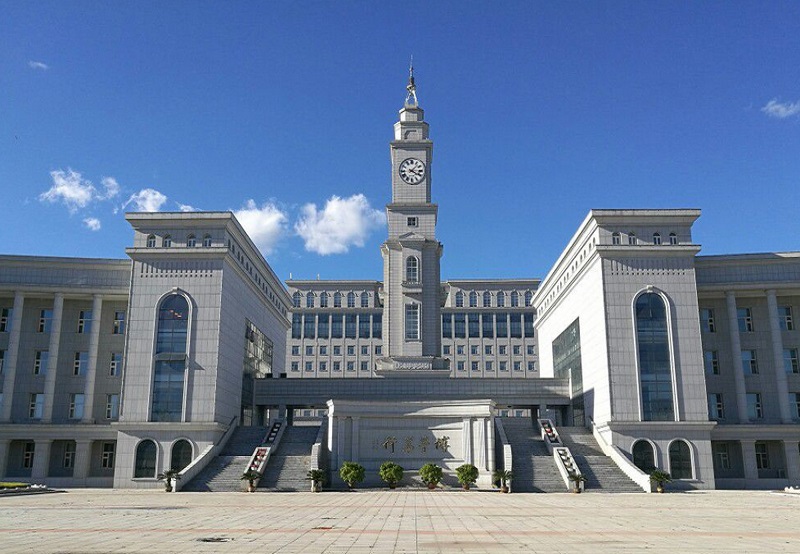 As a prestigious university, Harbin Normal University has a long history of teacher education.  HRBNU proudly serves as a provincial base for teacher training, social sciences, natural sciences, humanities and fine arts in Heilongjiang, China. Harbin Normal University was designated as provincial high-level university for prioritized construction, and it is ranked "Excellent" in the recent national evaluation by the Ministry of Education. Harbin Normal University is one of the universities of National Basic Ability Construction Project of Western and Central China. In the 13th Five Year Plan Period, HRBNU is one of the hundred universities of key construction in western and central China.
Eligibility
To be eligible, applicants must
– be a citizen of a country other than the People's Republic of China, and be in good health both mentally and physically.
– be a bachelor's degree holder under the age of 35 when applying for master's programs;
– be a master's degree holder under the age of 40 when applying for doctoral programs;
– have acquired the Chinese proficiency of HSK Level 4 when applying for Chinese- taught master's or doctoral programs;
– meet the admission requirements in terms of academic ability, language proficiency and other relevant criteria.
Majors related in 2023 Harbin Normal University Chinese Government Scholarship
Please click the following website to check the majors or you can view directly at the end of this article:
http://iic.hrbnu.edu.cn/cn/?c=content&a=show&id=77
Application Deadline
April 1, 2023
Application Documents
Application Form for Chinese Government Scholarship
Must be in Chinese or English.
Copy of Passport Home Page.
If the validity of the applicant's current passport does not meet the requirement (meaning the passport expires before September 2023), please apply for a new passport before submitting the application;
Notarized highest diploma.
Prospective diploma winners must submit official proof of student status by their current school. Documents in languages other than Chinese or English must be attached with notarized Chinese or English translations;
Academic transcripts
Copies of academic records from first to last semester during the undergraduate, graduate (if any), and doctoral programs (if any) shall be provided. These transcripts shall be issued and sealed by the attending university's academic affairs office, graduate school, or student management department. They can be in Chinese or English, but must be attached with notarized English translations if they are in foreign languages other than English;
Language qualification certificates.
Applicants must submit valid HSK reports in accordance with the corresponding Chinese proficiency requirements;
A study plan proposal
A study plan written in Chinese or English shall contain more than 1,000 characters or words; the proposal of a doctoral student shall be signed by the applicant's Chinese supervisor;
Recommendation letters
Two letters of recommendation (written only in Chinese or English) from professors or associate professors shall be submitted. These letters shall describe the applicant's objectives of learning in China, comprehensive abilities, and evaluation of future growth, as well as the cooperation between the supervisors or the exchange between universities both in China and abroad
Foreigner Physical Examination Form
Submit the second photocopy completed in English and the original copy shall be kept by the applicant. 
The physical examinations must cover all the items listed in the Foreigner Physical Examination Form. Incomplete records or those without the signature of the attending physician, the official stamp of the hospital, or a sealed photograph of the applicants are invalid. Please select the appropriate time to take a physical examination as the result is valid for only 6 months.
Example of art
To apply for majors related to art or design, applicants could submit their own works through "Example of Art/Other Supporting Documents" in the system. Applicants could also provide such materials to the applied universities directly in other ways;
Non-criminal record report
The applicant shall submit a valid certificate of Non- Criminal Record issued by the local public security authority, usually issued within 6 months prior to the submission date of the application.
Application Procedures
Please carefully read the instructions before applying for the scholarship.
Step 1
Visit "CSC Study in China" website and click "Scholarship Application for
Students" at http://www.campuschina.org. Register an account through [CREATE AN ACCOUNT] and log in with your account.
Step 2
Input Personal Details.
Click "Edit Personal Details" and finish inputting personal details by filling in all the information, verifying and saving the information. After the completion of this section, return to the previous page by clicking "Finish" and start filling in your application information.
Step 3
Select the correct "Program Category". 
Please select Program Category "Type B", click "New Application", and start filling in the application information.
Step 4
Input the correct Agency Number :10231.
Step 5
Input Application Information.
Next, please move on to the section of "Language Proficiency and Study Plan" and upload "Supporting Documents" as requested, then click "Submit" to complete the application. Check each part of your application carefully before submission. Please make sure that all the information and uploaded documents are valid and accurate.
Step 6
Once submitted, amendments cannot be made on "Personal Details" and "Application Information"
Before the application is processed by the processing authorities, applicants can revoke the submitted application by clicking "Withdraw" and edit the application. After revoking the application, applicants must submit it again after re-editing, or the application will not be processed. Once the application is processed, the application cannot be revoked.
Step 7
Click "Print the Application Form" and download the form.
Reminder:
Uploaded supporting documents must be clear, authentic and valid. Applicants are recommended to use a professional device to scan the relevant documents. Applicants shall bear the consequences caused by unclear or unidentifiable uploaded materials.
MAJORS OF HARBIN NORMAL UNIVERSITY (Instruction Language: Chinese)
学院 School
本科 Bachelor

硕士 Master

博士 Doctor

文学院

School of Liberal Arts

秘书学 

Secretarial Studies

文艺学 

Theory of Literature and Art

文艺学 

Theory of Literature

 and Art

 

中国古典文献学 

Study of Chinese 

Classical Text

中国古典文献学 

Study of Chinese 

Classical Text

中国古代文学 

Chinese Ancient 

Literature

中国古代文学 

Chinese Ancient 

Literature

中国现当代文学 

Chinese Modern 

& Contemporary 

Literature

中国现当代文学

Chinese Modern 

& Contemporary 

Literature

中国少数民族语言文学 

Chinese Ethnic 

Language

 

比较文学与世界文学 

Comparative Literature 

& World Literature

教育科学学院

School of Education

教育学  Pedagogy

教育学原理 

Principles of Education

教育学 Pedagogy
心理学 Psychology

课程与教学论 

Curriculum & Methodology

 

教育技术学 Educational Technology

教育史 

History of Education

学前教育 Pre-school Education

比较教育学 

Studies of Comparative 

Education

小学教育 Primary School Education

学前教育学 

Studies of Pre-school 

Education

 

高等教育学 

Studies of Higher 

Education

教育技术学 

Studies of Education 

Technology

心理学 

Psychology

教育经济与管理 

Education Economics 

and Management 

教育管理(专硕) 

Educational Administration 

现代教育技术(专硕) 

Modern Educational 

Technology

小学教育(专硕) 

Primary School Education

心理健康教育(专硕) 

Psychological 

Health Education

学前教育(专硕) 

Pre-school Education

数学科学学院 

School of Mathematics

数学与应用数学 

Mathematics and 

Applied Mathematics

数学  Mathematics

数学 Mathematics

信息与计算科学

Information and Computing Science

应用统计(专硕) 

Applied Statistics

 

应用统计学 Applied Statistics

 
 

美术学院

School of Fine Arts

绘画 Drawing

美术学  Fine Arts

美术学Fine Arts

美术学 Fine Arts

设计学  Design

 

服装与服饰设计 

Fashion and Clothing Design

美术(专硕) Fine Arts

 

视觉传达设计

 Visual Communication Design

艺术设计(专硕) 

Artistic Design

 

中国画 

Chinese Painting

 
 

环境设计

 Environmental Design

 
 

雕塑 Sculpture

 
 

工艺美术 Industrial Art

 
 

书法学 Calligraphy

 
 

生命科学与技术学院

School of Life Science

& Technology

 

生物科学 

Biological Science

植物学  Botany

遗传学 Genetics

生物技术 

Biological Technology

动物学 Zoology

植物学 Botany

生态学 Ecology

遗传学 Genetics

动物学Zoology

 

生物化学与分子生物学 

Biochemistry and 

Molecule Biology

生物化学与分子生物学

Biochemistry and 

Molecule Biology

马克思主义学院

School of Marxism

马克思主义理论 

Marxism Theory

马克思主义基本原理 

Basic Principle of Marxism

马克思主义基本原理

Basic Principle 

of Marxism

思想政治教育  

Ideological and 

Political Education

马克思主义中国化研究 

Marxism in Chinese Society

马克思主义中国化研究

Marxism in Chinese 

Society

 

国外马克思主义研究 

Marxism Abroad

思想政治教育

Ideological and 

Political Education

 

思想政治教育 

Ideological and 

Political Education

国外马克思主义研究 

Marxism Abroad

地理科学学院 

School of Geography Science

地理科学 

Geographical Science

自然地理学 

Physical Geography

地理学 Geography

地理信息科学 

Earth Information Science

人文地理学 

Human Geography

 

自然地理与资源环境          

Physical Geography 

and Resources Environment

地图学与地理信息系统

Cartology and Geography 

Information System

 

人文地理与城乡规划          

Human Geography 

& Urban and Rural Planning

环境工程(专硕) 

Environmental Engineering

 
 

测绘工程(专硕) 

Geomatics Engineering

 

历史文化学院 

School of History

历史学 History

世界史 

World History 

世界史 

World History 

旅游管理 

Tourism Management

中国古代史 

Ancient Chinese History

 

文物保护技术 

Preservation Technology 

of Cultural Relics 

中国近现代史 

Chinese Modern

& Contemporary History

 

 
 

历史文献学 

Studies of Historical Literature

 

物理与电子工程学院

School of Physics 

& Electronics Engineering

物理学  Physics

物理学 Physics

凝聚态物理 

Condensed Matter Physics

电子信息科学与技术 

Electronic and

 Information Science

凝聚态物理 

Condensed Matter Physics

光学 Optics

新能源材料与器件

New Energy Materials 

and Devices

物理化学 

Physical Chemistry

理论物理 

Theoretical Physics

国际教育学院 

International College

汉语言文学 

Chinese Language 

and Literature

语言学及应用语言学

Linguistics and 

Applied Linguistics

 

汉语国际教育

Teaching Chinese to Speakers of 

Other Languages

汉语国际教育(专硕)          

Teaching Chinese to Speakers of 

Other Languages

 

法学院

School of Laws

法学Law
法学(专硕)Law
 

化学化工学院

School of Chemistry 

& Chemical Engineering

化学 Chemistry

无机化学 

Inorganic Chemistry

 

材料化学 

Material Chemistry

分析化学 

Analytical Chemistry

制药工程 

Pharmacy Engineering

有机化学 

Organic Chemistry

 

物理化学 

Physical Chemistry

计算机科学与信息工程学院

School of Computer Science & Information Engineering

计算机科学与技术

Computer Science 

and Technology

计算机科学与技术 

Computer Science 

and Technology

 

数字媒体技术 

Digital Media Technology

电子信息(专硕) 

Electronic Information

软件工程 

Software Engineering

 

数据科学与大数据技术

Data Science and 

Big Data Technology

物联网工程 

Internet of Things Engineering

音乐学院

School of Music

作曲与作曲技术理论

Composition and 

Theory of Composition

音乐与舞蹈学 

Music and Dance

 

音乐学 Musicology

音乐(专硕) Music

音乐表演 

Music Performance

 
舞蹈编导  Choreography
 

传媒学院

School of Media

广播电视编导 

Radio and Television Directing

戏剧与影视学  

Drama and Film Studies

 

播音与主持艺术 

Broadcasting & Hosting Arts

广播电视(专硕)

Radio and Television

广播电视学 

Radio and Television

新闻与传播(专硕) 

Journalism and Communication

动画 Animation

 
摄影 Photography
 

数字媒体艺术 

Digital Media Arts

 

录音艺术 

Recording Arts

 

表演 Acting

 

管理学院 

School of Management

人力资源管理 

Human Resource Management

会计学 Accounting
 

劳动与社会保障 

Labor and Social Security

企业管理 

Enterprise Management

行政管理 

Public Administration

行政管理 

Public Administration

物流管理

 Logistics Management

社会保障 

Social Security

 

土地资源管理 

Land Resource Management

经济学院

School of Economics

会计学 Accounting

应用经济学 

Applied Economics

 

经济学  Economics

会计(专硕)

Accounting

贸易经济

 Commerce Economics

 

体育科学学院 

School of Physical Education

体育教育  

Physical Education

体育人文社会学

Humane and Sociological 

Science of Sports

 

运动训练 

 Sports Training

体育教育训练学

Physical Education  

and Sports Coaching

社会体育指导与管理          

Social Sports Instruction

 and Administration

民族传统体育学 

Traditonal Chinese Sports

武术与民族传统体育          

Martial Arts and 

Traditional Ethnic Sports

体育教学(专硕)

Physical Education

运动康复

Sports Rehabilitation

运动训练(专硕)

Sports Training

 

社会体育指导(专硕)

Social Sports Instruction
THE END