2020 Heilongjiang University Confucius Institute Scholarship
Module
Introduction to Heilongjiang University
Dating from 1941, Heilongjiang University is one of the oldest universities in Harbin. It has traditionally taught classical subjects, and is generally considered to have the best Russian Language faculty in China and has expanded rapidly in recent years.
Heilongjiang University recruits 100-140 students for scholarships every year. Scholarships for Bachelor, Master and Doctoral Degree as well as for language courses are provided. Being one of the critical educational departments of the nation, Heilongjiang University offers a broad-ranged disciplinary teaching system. And the syllabus includes business management, Economy, farming education, Chinese, English, engineering, and natural sciences. What's more, the territory of the university is measured over 1,900 km2 in total and the facilities get on about 1,200 km2 in estimated.
For the purpose of training qualified local Chinese language teachers and facilitating Chinese language education in other countries, the Confucius Institute Headquarters (CIH) will continue with the International Chinese Language Teachers (Confucius Institute) Scholarship. Confucius Institutes, independently operated Confucius Classrooms, certain HSK test centers, Chinese language (education) departments of foreign universities, professional associations for Chinese language instruction of other countries, Chinese embassies (consulates) abroad (collectively referred to as recommending institutions) may recommend local outstanding students and in-service Chinese language teachers to study at Heilongjiang University in degree or non-degree programs of Chinese International Education and related majors.
Eligibility
All applicants shall be:
In good physical and mental conditions, and with good academic performance and conduct;
Aspiring to be engaged in Chinese language education and related work;
Ages between 16 and 35 (as of September 1st). In-service Chinese language teachers shall not be over 45 years old and undergraduate students shall not be over 25 years old.
Scholarship Types and Requirements
Scholarship for One-Academic-Year Study
The program commences at the beginning of September  and provides scholarship for a maximum of eleven months. International students currently studying in China are not eligible. TCSOL Applicants shall be with a minimum score of 270 on HSK test (Level 3) and HSKK test score. Applicants for Chinese Language and Literature, Chinese History, Chinese Philosophy, etc. shall have a minimum score of 180 on HSK test (Level 4) and 60 in HSKK test (Intermediate Level). Chinese Language Study Applicants shall have a minimum score of 210 on HSK test (Level III). Priority will be given to applicants who provide HSKK test score.
Scholarship for One-Semester Study
The program commences either in September  or March , and provides scholarship of a maximum of five months. Applicants holding the X1 or X2 visas are not eligible. Applicants for TCSOL, Chinese Language and Literature, Chinese History, Chinese Philosophy, etc. shall have a minimum score of 180 on HSK test (Level 3), and HSKK test score is required.
Special Four-week Program for Confucius Institutes
The program commences either in July or December and provides a recipient with a four-week scholarship. Applicants holding the X1 or X2 visas are not eligible. HSK test score is required. The program may be organized and applied for by a Confucius Institute with 10-15 participants as a group. Prior to the trip, a detailed study plan shall be made in consultation with our school and such plan shall be submitted to CIH for approval.
Application Procedures
Application Process
(1) Online registration will be available from March 1,  on the International Chinese Language Teachers (Confucius Institute) Scholarship application website (http:cis.chinese.cn).
(2) Please log on to search for Heilongjiang University and upload application materials online. The application progress, comments and results are available on the website.
(3) Scholarship recipients need to confirm with our school to go through the procedures for studying in China, print out the scholarship certificate online, and register at Heilongjiang University on the designated date as per the letter of admission.
Application deadlines (Beijing Time)
April 10th for programs commencing in July
May 10th for programs commencing in September
September 10th for programs commencing in December
November 10th for programs commencing in March 
CIH will entrust an expert panel to review the applications. Decisions will be made based on HSK and HSKK scores and levels, and in consideration of the distribution of counties as well as other important factors. The results will be published about three months before school starts.
Scholarship for Winners of Chinese Bridge Competitions
Chinese Bridge competitions' winners who have been awarded the Confucius Institute Scholarship Certificate shall log onto the International Chinese Language Teachers (Confucius Institute) Scholarship website and submit documents to Heilongjiang University upon presentation of their scholarship certificates.
For more information, please inquire through chinesebridge@hanban.org.
Scholarship Coverage and Criteria
Coverage
The scholarship provides full coverage on tuition fee, accommodation fee, stipend (four-week study students are excluded) and comprehensive medical insurance expenses.
1) Tuition is under the overall planning and utilization of host institutions to arrange teaching and management of scholarship students, to organize cultural and social activities, as well as to pay scholar recipients' HSK test fee. Tuition fee does not cover the expenses of textbooks and tourist tickets.
2) Accommodation fee is under the overall planning and utilization of host institutions to provide students with lodgings (usually twin rooms). Students may also live off campus upon permission from the school. Students who live off campus will receive accommodation subsidy which is 700 CNY per person per month and be paid on a monthly or quarterly basis from the school.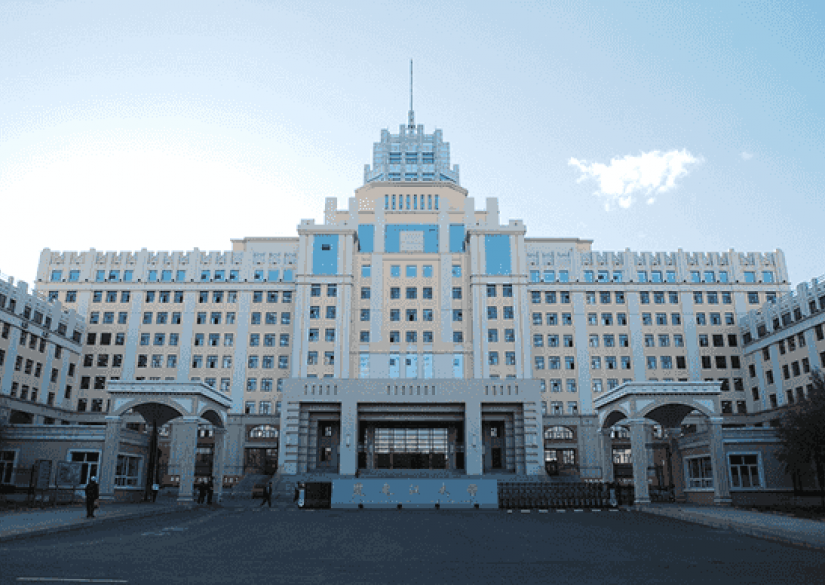 3) Stipend is granted by host institutions on a monthly basis. The monthly stipend for one-academic-year study students and one-semester students is 2,500 CNY per month.
Crucial Criteria
1) Students are required to complete enrollment procedures for every semester before the stipulated date; otherwise their scholarship will be revoked. Students who register before the 15th (or on the 15th) of the month will receive a full stipend of that month while those register after the 15th of the month will receive a half stipend of that month.
2) During the study period, any student who stays out of China due to personal reasons for more than 15 days (school holidays excluded), his/her stipend will be stopped during his/her absence from China. Students who suspend schooling or drop out of school for personal reasons, or who are given disciplinary punishment by the host institutions, their stipends will be stopped on the date of the suspension, dropping out or the decision of punishment being announced.
3) Graduating students or those who are completing their study at Heilongjiang University will receive stipends for another half a month following the date of graduation or completion of study.
4) Comprehensive medical insurance is purchased by the host institutions in accordance with relevant regulations for studying in China stipulated by the Ministry of Education of China. Insurance fee is 160 CNY per person for four-week study students, 400 CNY for one-semester students, and 800 CNY per year for students signing up for programs longer than one academic year.
Application Documents
For all applicants
1) a scanned copy of passport photo page;
2) a scanned copy of score reports of the HSK and HSKK tests (within the two-year validity);
3) a recommendation letter signed by the head of the recommending institution.
For in-service Chinese language teacher
A in-service Chinese language teacher shall submit the certificate of employment together with a reference letter from his/her employer.
For young applicants
Applicants under the age of 18 shall submit documents of entrustment signed by their statutory guardians in China.
If necessary
 Applicants shall also submit additional documents when needed and required by our school.
NOTES
A. Incomplete documents and documents from ineligible applicants will not be accepted by the school.
B. Those who submit fake documents or documents filled out by other persons will be disqualified once being identified.
C. Scholarship recipients who are unable to register on time for some reason should notice our school in written form 15 days ahead of the stipulated registration date otherwise their scholarships will be cancelled. Those who fail to submit adequate reasons for not being able to register at school on time will also be deprived of their scholarships.
D. Scholarship recipients who fail to pass the health examination when registering at school, or drop out midway and/or suspend schooling will be deprived of their scholarship.
Whom to Contact
International Student Admission Office,
Institute of International Culture and Education,
Heilongjiang University
Telephone: 86-451-86609033
Email: studyathlju@hotmail.com
Address:
International Student Admission Office,
Institute of International Culture and Education,
Heilongjiang University,
No. 74 Xuefu Road, Nangang District, Harbin, China, 150080
THE END