Table of Contents
2023 Qingdao University for Chinese Government Scholarship
Qingdao University
Qingdao University is situated in the eastern coastal city of Qingdao, China, between the Yellow Sea and Mount Fu. It is a fusion of rich local culture and modernity.
QU was founded in 1909. In 1993, it merged with Qingdao Medical College, Shandong Textile & Engineering College and Qingdao Normal College. Years of continuous development have transfomed Qingdao University into an comprehensive university with diverse disciplines and excellent facilities. 
Currently Qingdao University ranks among the top institutions in Shandong province, and ranked 401-500 in Shanghai Ranking's Academic Ranking of World Universities in 2019 and 2020. In 2021, it was listed among the top 100 Chinese universities. The University Hospital has been ranked among the top100 hospitals in China for six consecutive years.
The university is comprised of 34 colleges and Faculty of Medicine, with 79 undergraduate programs, covering such disciplines as literature, history, science, engineering, medicine, economics, management, law, education and art. 
It offers over 10 postdoctoral positions, 14 Tier 1 doctoral programs leading to 3 types of doctoral degrees. There are 41 Tier 1 postgraduate programs leading to 28 types of master's degrees, covering 81 academic fields. 
The current enrollment of the university totals over 42,000 students, including over 10000 postgraduate students and over 600 international students.
The College of International Education of QU has an excellent teaching staff, most of whom hold CTCSOL (Certificate for Teachers of Chinese to Speakers of Other Languages), and modern teaching facilities. 
The College of Chinese Language and Culture provides courses designed for international students, whether they are on a degree program or studying the Chinese language.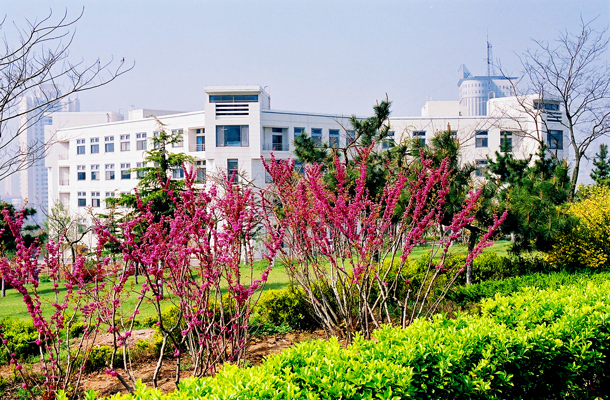 Scholarship Coverage
"Chinese Government Scholarship (Type B)" provides full coverage of tuition fee, on-campus accommodation fee, living allowance and comprehensive medical insurance expenses.  
High-level Postgraduate Program
All the majors of Masters and Doctoral Courses, Priority given to PhD applicants, 5 persons would be recommended.
Silk Road
Master of Textile Engineering (English-taught, 10 persons);
Master of International Business (English-taught, 10 persons);
Doctoral Courses for Textile Science & Engineering (English-taught, 5 persons).
Note:
Subject to the final announcement from CSC.

Category & Eligibility
1. Application is open to applicant who owns a non-Chinese citizenship, aged between 18 and 40, in good health condition. Applicants of Master Program should be under 35 years old, and applicants of Doctoral Program should be under 40 years old. International students currently studying in China are not eligible.
2. Applicants shall be students who plan to take Doctoral Program or Master Program in September 2023.
3. Applicants must abide by the laws and regulations of the Chinese government, behave well and meet the entrance requirements of Master & Doctoral programs in Qingdao University. 
4. Only applicants that have not received other sorts of fund or scholarship could apply for this scholarship.
5. All the master and doctoral majors of Qingdao University can apply for this scholarship.
Application Materials
1. QU application form must be filled out online in Chinese or English (http://istudy.qdu.edu.cn/apply/).
2. A photocopy of the Foreigner Physical Examination Form completed in English (the original copy shall be kept by the applicant). The form is designed by the Chinese quarantine authority and can be obtained from the dispatching authority. The physical examinations must cover all the items listed in the Foreigner Physical Examination Form.
Incomplete records or those without the signature of the attending physician, the official stamp of the hospital, or a sealed photograph of the applicants are invalid. Please select the appropriate time to take a physical examination as the result is valid for only 6 months.
3. Copy of your passport.
4. Notarized highest diploma. Prospective diploma winners must submit official proof of student status by their current school. Documents in languages other than Chinese or English must be attached with notarized Chinese or English translations.
5. Academic transcrips (from the undergraduate program onwards) in Chinese or English and should be an original or notarized copy.
6. Working experiences proof if you have.
7. Certificate (HSK5 180+ is required by programs taught in Chinese)
8. Certificate of English proficiency (One of these is required by programs taught in English)
Language Requirement:

a. Applicants with English as native language are exempted from English language certificate.
b. Applicants from non-English speaking countries must provide IELTS (6.0 or above), new TOEFL (75 points or above) or other comparable certification of English proficiency.
c. Applicants who have obtained their highest degree with English as the medium of instruction are exempted from providing language proficiency certification, but proof indicating the language medium is required.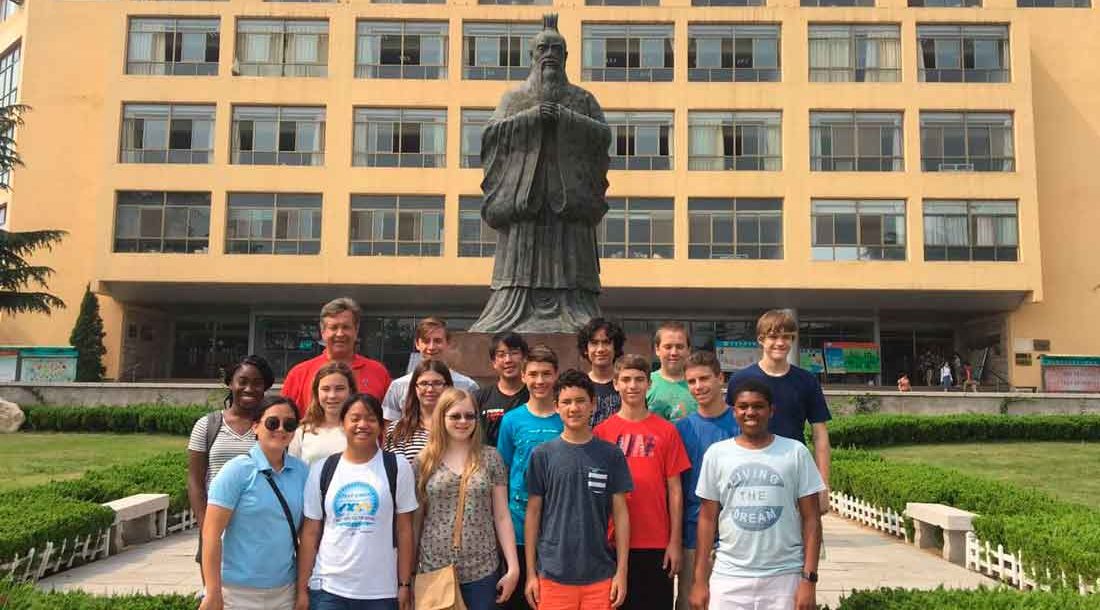 9. Recommendation letters from two associate professors, experts, or scholars with equal title.
10. Personal Statement (A study plan written in Chinese or English shall contain more than 1,000 characters or words; the proposal of a doctoral student shall be signed by the applicant's Chinese supervisor)
11. Relevant Award Certificate.
12. Non-criminal record report. The applicant shall submit a valid certificate of Non- Criminal Record issued by the local public security authority, usually issued within 6 months prior to the submission date of the application.
13. Pre-admission Application. Please contact professor or department to finish this application form, then send to: wangfang@qdu.edu.cn.
Note:

a. Please refer to: http://istudy.qdu.edu.cn/cn/article?cid=57&pid=54&detail=51
b. Contacts of supervisors: http://istudy.qdu.edu.cn/cn/article?cid=57&pid=54&detail=275
Applicants for High-level Postgraduate Program have to finish the Pre-admission Application.
Deadline
To attend Qingdao University in the fall of 2023, please submit the following application materials from November 1, 2022, and before the deadline on February 20, 2023.
Application Procedures
1. Please log in Qingdao University Application Portal http://istudy.qdu.edu.cn/apply/. Sign in and fill out the application form online. After being accepted by QU, pay for the application fee and send the payment to: wangfang@qdu.edu.cn to apply for a pre-admission letter. No need to send the hard copies.
2. Apply on CSC portal with pre-admission in CSC system. (Code:11065. Only applicants for High-level Postgraduate Program have to get the pre-admission).
3. Qingdao University will conduct an overall assessment of all applications and admit applicants on the basis of competitive selection. After getting the approval of CSC, Admission Office will post "Letter of Admission", "Visa Application Form for Foreigners to Study in China" (JW201 Form).
4. Please apply for X1 visa at the Chinese Embassy or Consulate in your home country by using our materials, and register at QU at the designated date and time as per the letter of admission.
Note:
Applicants should keep in contact with QU. If fail to keep in touch, the applicants should be responsible for the unsatisfactory results of assessment and admission. You don't have to send application materials by post except you have more application materials to prove your scientific research level, such as research achievement and academic paper.

Admission Procedures
Applicants should come to China with X1 visa , and register at QU at the designated date and time as per the letter of admission, and submit the following materials:
1. "Letter of Admission" & "Visa Application Form for Foreigners to Study in China" (JW201 Form)
2. Original of Physical Examination Record for Foreigner.
3. Original Passport. 
4. 8 passport photos.
5. The original highest deploma.
6. And other materials required on Notice for the Registration.
Review
Students studying at school for 1 year or more than 1 year are required to participate in the Annual Review. The Annual Review mainly focuses on the academic achievements, learning attitude, attendance, behavior, rewards and punishments, which will be used to conduct a comprehensive evaluation as next year's criteria on whether to continue to enjoy the scholarship or not.
When registering in March every year, please go to the International Student Office to get the Annual Review Form to participate in the annual review. Not participating in the Annual Review without reason or failing to pass the Annual Review will cause the cancellation of the scholarship.
Contact Details
Add: International Students Office, Qingdao University, 308 Ningxia Road, Qingdao 266071
Tel: (86) 532-85953863   
Email: wangfang@qdu.edu.cn
Chinese Government Scholarship Coverage and Criteria
The Chinese Government Scholarship provides full coverage on tuition fee, accommodation fee, living allowance and comprehensive medical insurance expenses.
1. Tuition fee is under the overall planning and utilization of university to provide teaching and management of scholarship students.
2. Accommodation fee is under the overall planning and utilization of university to provide students with in-campus apartments (usually double rooms).
3. Living allowance is granted by host institutions on a monthly basis. The monthly allowance for Doctorate students is 3,500 CNY per person. For Master student, the monthly allowance is 3,000 CNY per person.
4. Comprehensive medical insurance is purchased by the university in accordance with relevant regulations of studying in China stipulated by the Ministry of Education of China.
If you want to get more information, please contact us: chinascholarship.net
THE END