Table of Contents
2023 Shenyang Ligong University for Chinese Government Scholarship Top Level Graduate Program to Study
The Chinese Government Scholarship "Top Level Graduate" Program aims to give full play to the role of Chinese Government Scholarship to promote the "Double World-class Project" (namely the "World-class Universities and Disciplines Project") construction of universities, and select international students with excellent academic background, professional ability and future development potential. Shenyang Ligong University, as a Chinese Government Scholarship institution, can recommend candidates who meet the program requirements. The specific application guide is as follows: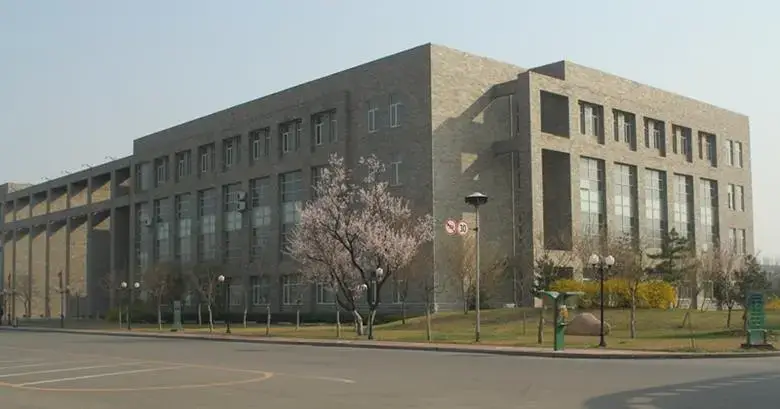 I Introduction
Please refer to the official website ofSYLU at http://www.sylu.edu.cn/
II Basic Requirements for Applicants
1.Non-Chinese citizensandin good health;
2.Academic and age requirements:
Bachelor degree holders (or undergraduates who graduate in 2023) withexcellent academicperformance,majoring in a field related to the master program applied for,notolderthan35 years old;
3.Language requirements:
HSK4 or above.
Note:
No requirement forHSK for those whoobtainedaChinese taughtdegree from a Chinese university.

III Scholarship Category and Duration
1.Category: Master-degree program
2.Financial supportduration: 2.5-3academic years
IV Scholarship Content and Criteria
1.Free tuition fees;
2.Free on-campus accommodation;
3.Provide living allowance 3000 RMB/month;
4.Provide comprehensive medical insurance;
Note:
According to theMinistry of Education, scholarship recipients who have not entered China are only entitled to the exemption of tuition fees, and start receiving living allowance after they enterChina and register at SYLU.

V Application Deadline
March 10, 2023.
VI Application Procedure
Step 1: Apply at CSC website
Log on to https://www.campuschina.org/and complete the online registration and application.
Note:
Please select Type B.

The agency number of SYLU is 10144.
CSC system operationprecedure: Please see Attachment 1. 
Attachment 1 CSC system operation procedure of the Management Information System for Chinese Government Scholarshipto Study in China.pdf
Step 2:Apply at website
Log on to https://sylu.at0086.cn/Student  to complete registration and application.
VII Application Documents
Document List: Please see Attachment 2. 
Attachment 2 Document List of Application for Chinese Government Scholarship.pdf
VIII Major Catalogue
Lecturing Language: Chinese
Major Catalogue: Please see Attachment 3. 
Attachment 3 SYLU Major Catalog (Master Degree) for International Students (2023).xls
IX Notes
1.According to the regulations of the Ministry of Education of China, Chinese Government Scholarship students are not allowed to enjoy otherscholarship(excluding various one-time awards) established by the Chinese government at all levels and admitted institutions at the same time. Once found,the Chinese Government Scholarship qualifications will be cancelled and the received scholarship must be refunded. Students who deliberately  conceal the funding situation willbe disqualified and not be allowed to apply for Chinese Government Scholarship within three years.
2.Please make sure to apply on both CSC(https://www.campuschina.org/) and website of SYLU(https://sylu.at0086.cn/Student)  and submit the same application information and documents, otherwise the scholarship application will be invalid.
3.Please do not mail any paper materials.
4.After applying online, if approved, the scholarship applicant must provide the original diploma and transcript for verification at the beginning of the school year. Students succeed to pass the verification can get registered. Students who fail to pass the verification will not be admitted and must leave China within the validity period of the visa attheirown expense.
5.Due to the global epidemic, if international students are unable to enter the university in the fall semester of 2023, the university will continue to adopt online teaching and the teaching time will be arranged according to Beijing time. Applicants should carefully consider whether they can accept online teaching method and time before applying.
X 2023 Application Guide for Chinese Government Scholarship Top Level Graduate Program to Study at Shenyang Ligong University Contact Information
Address: School of International Education, Shenyang Ligong University, No.6 Nanping Middle Road, Hunnan District, Shenyang, Liaoning Province, China
Zip code:110159
Tel: 0086-024-24681032
Email: songchangzhen@qq.com
Website: http://gjjy.sylu.edu.cn/
THE END