Table of Contents
2023 Hunan Normal University Chinese Government Scholarship High-Level Graduate Enrollment Project
I. 2023 Hunan Normal University Chinese Government Scholarship High-Level Graduate Enrollment Project Profile
1. TheChina Scholarship Council (CSC)programaims to finance talented international students that areselected and recommended byouruniversities.
Program Category: Type B
Agency Number of Hunan Normal University: 10542
2. Supporting Student CategoryisMaster's/Doctoral student
3. Scholarship Coverage
Tuition fees, accommodation, living allowance, and medical insurance in China (Please refer tohttps://www.campuschina.org/zh/content/details1003_122933.htmlfor specifics)
4.Evaluation andAdmission: Hunan Normal University shall send the materials of recommended candidates that it reviewed and selected to the China Scholarship Council (CSC). Final admission is subject to the result of CSC expert evaluation.
II. Application Requirements
1.Applicants must be non-Chinese citizens who are, in principle, currently residing overseas and not on a graduate program.
2. Applicants are not allowed to enjoy at the same time other scholarships (excluding lump-sum rewards) established by Chinese governments or admitting institutions. If any violation is found, the applicant shall be disqualified.
3.Applicants shall meet the requirements specified by theApplication Guide for Chinese Government Scholarship. Applicants must have passed the HSK (Level 4) and abovewhen applying for a Chinese-taught postgraduate program. Degree holders from Chinese-taught bachelor's and master's programs at Chinese universities are not required to provide a Chinese proficiency certificate (HSK).
4.Before submitting online application, please read theInstructions for Chinese Government Scholarship Information System (CGSIS)(Appendix 1) andList of Chinese Government Scholarships Application Materials(Appendix 2) carefully, and make sure the instructions are followed closely and all required documents uploaded in the system to secure a successful submittal. Documents in a language other than Chinese and English must be translated into English. TheForeigner Physical Examination Reportmust be completely filled out.
5. In addition to all the documents listed in Appendix 2, a 5-minute self-introduction videois also required for Hunan Normal University initial review. It should be in either Chinese or English, and include an applicant's academic background, study plan, personal strengths, and aspired career choice upon graduation.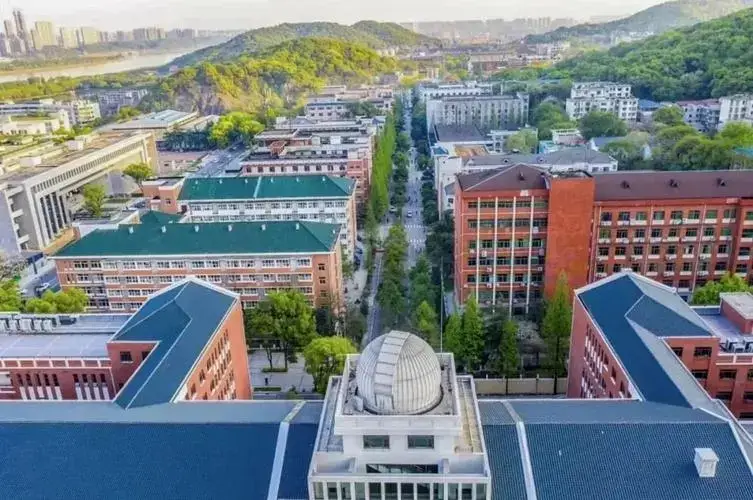 III.2023 Hunan Normal University Chinese Government Scholarship High-Level Graduate Enrollment Project Application Process
1.Check out the programs on offer at Hunan Normal University, and find your major of choice by visiting the website of Study in China (http://www.campuschina.org) or HNNU official webpage(https://oiec.hunnu.edu.cn/info/1028/3514.htm)
2.Register and submit the Application Form online at the Chinese Government Scholarship Information System(https://studyinchina.csc.edu.cn/). All application materials (except Pre-admission Letter or Acceptance Letter) are due to be submitted no later than March 1st, 2023.
3. Register and log in Hunan Normal University International Student Service System (https://hunnu.at0086.cn/student). Online application is due to be submitted and all materials (including self-introduction video) uploaded no later than March 1st, 2023.
2023 Hunan Normal University Chinese Government Scholarship High-Level Graduate Enrollment Project CONNECT
Contact: Mr. Cai, Ms. Hu
Tel: 0086-731-88872992
E-mail:study@hunnu.edu.cn
Address:Room 227A, Department of International Exchange and Cooperation, Hunan Normal University
Appendix
Appendix1:Instructions for Chinese Government Scholarship Information System (CGSIS)
Appendix2. List of Chinese Government Scholarship Application Materials
Appendix3. Hunan Normal University Graduate Programs 2023
THE END