Table of Contents
2021 Shenyang Ligong University with Chinese Government Scholarship of Silk Road Program
Introduction to Shenyang Ligong University
Please refer to the official SYLU website:http://www.sylu.edu.cn/
2021 Shenyang Ligong University with Chinese Government Scholarship of Silk Road Program
Application Qualifications
Be healthy and non-Chinese citizenship with an age of less than 25 from 64 countries alongside the "Belt and Road"; (Country list of Belt and Road refers to https://www.yidaiyilu.gov.cn/jcsjpc.htm)
Not currently study in China;
Have obtained the high school diploma or will obtain it this year with excellent academic records and below the age of 25;
In principle, the applicant's Chinese proficiency should be at least HSK 3. Those who do not achieve a score of 180 in HSK 4 will be required to take preparatory courses for one year.
Majors Recruited
Limited to the following three undergraduate majors:
Computer Science and Technology
Communication Engineering
Network Engineering
Duration of Major Study
4 years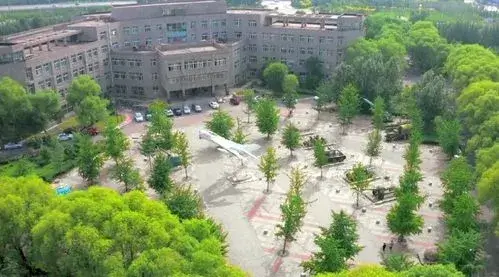 Online Application Period
CSC scholarship: June 4, 2021 – June 13, 2021
Application Procedure
Step One: Apply at SYLU website
The SYLU online application portal is : https://sylu.at0086.cn/StuApplication
Please follow the website to apply after registration.
If you don't have passport, please apply for your passport, you cannot apply without a passport.
If you have not graduated, please get a "pre-graduation certificate"..
If you are unable to get non-criminal record, please download NO CRIMINAL RECORD COMMITMENT, and fill it in then upload.
Download link: http://aitecaa.at0086.cn/UploadFile/sylu/2021/sylu2021012902.docx
Step Two: Apply at CSC website
You MUST apply at both SYLU and CSC website if you apply for scholarship.
The CSC online application website is https://www.campuschina.org/
You must choose Program Category Type B
The agency number of our university is 10144.
It turns very difficult for send hard copies by post due to the COVID-19 pandemic. So we do not require the hard copy at the application stage. Please DO NOT send any hardcopy.
After the online application for this year's scholarship, if your application has been approved, you must provide the original graduation certificate and transcript for verification. Only after passing the verification, you may register. If you fail to pass the verification, you must buy the ticket to leave China paid by yourself before your visa expires.
The gjjyxy@sylu.edu.cn will be replied any time.
FAQ
Q: Do I need to pay application fee for applying scholarship at SYLU?
A: No.
Q: I don't have a passport, how should I fill in the passport info?
A: You cannot apply without a passport.
Q: What's the on-line application portal?
A: SYLU website:https://sylu.at0086.cn/StuApplication
CSC website:https://www.campuschina.org/
Q: Besides on-line application, do I need to submit the hard copy?
A: No.
Q: I want to apply for the additional one year Chinese language for my scholarship application, where should I apply?
A: You don't need to fill in any information for the additional one year Chinese language training; we will evaluate your Chinese language level and make the decision.
Q: When can I have the result?
A: Please check the result by sending email to gjjyxy@sylu.edu.cn after June 10.
If you still have further questions after reading this document, please send us an email to gjjyxy@sylu.edu.cn. If the answer to your questions can be found in this document, we won't reply your email.
THE END