Table of Contents
Jiangsu University is a teaching and research-oriented comprehensive university located in Zhenjiang City, Jiangsu Province, which focuses on engineering and combines science, engineering, medicine and education.
2022 Jiangsu University Chinese Government Scholarship Postgraduate Program
Approved by the Ministry of Education in August 2001, Jiangsu University is a key comprehensive university established by the merger of the former Jiangsu University of Science and Technology, Zhenjiang Medical College, and Zhenjiang Normal College. 
The first batch of high-level university construction universities in Jiangsu Province, the national excellent undergraduate teaching work level universities, the first batch of 50 universities with typical employment experience of graduates in the country, the national innovation and entrepreneurship typical experience universities, the first batch of national quality certification universities for studying in China, the national "three Comprehensive reform pilot colleges and universities. 
The following are the 2022 Jiangsu University Chinese Government Scholarship Postgraduate Program: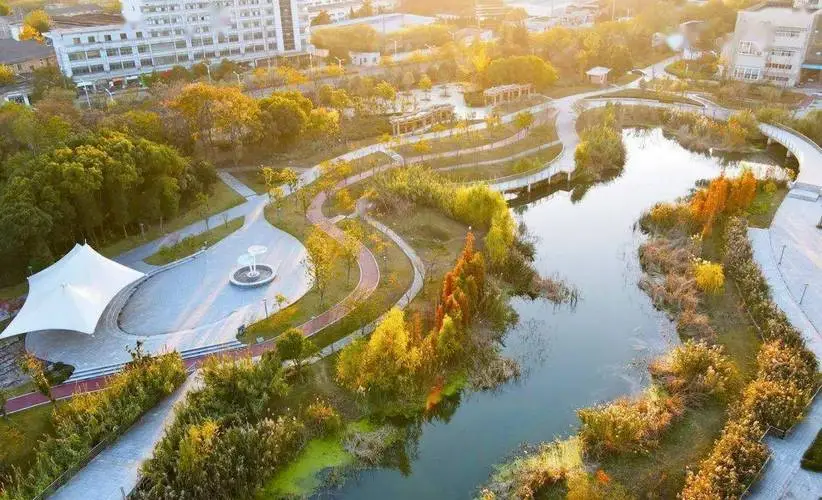 Application Deadline
The application of 2022 Jiangsu University Chinese Government Scholarship Postgraduate Program is March 31st, 2022.
Eligibility
To be eligible, applicants 2022 Jiangsu University Chinese Government Scholarship Postgraduate Program must :
1. Be a citizen of a country other than the People's Republic of China, and be in good health both mentally and physically.
2. Requirements on age, degree and language proficiency and others:
(1)Be a bachelor's degree holder under the age of 35 when applying for master's programs;
(2)Be a master's degree holder under the age of 40 when applying for doctoral programs;
(3)Have acquired the Chinese proficiency of HSK Level 4 when applying for Chinese-taught master's or doctoral programs;
(4)Meet the admission requirements of the applied universities in terms of academic ability, language proficiency and other relevant criteria;
(5)Be freshmen outside China in principle, yet outstanding fresh undergraduate students and fresh master graduates who are studying in China can also apply;
(6)Have not be awarded other scholarships offered by different levels of Chinese government, nor other universities or colleges.
Available Programs
Please refer to 2022 Jiangsu University Admissions Prospectus for International Students.
https://oec.ujs.edu.cn/pdf/2022prospectus.pdf
Scholarship Coverage
The specific details of scholarship are subject to the information on CSC website (http://www.campuschina.org).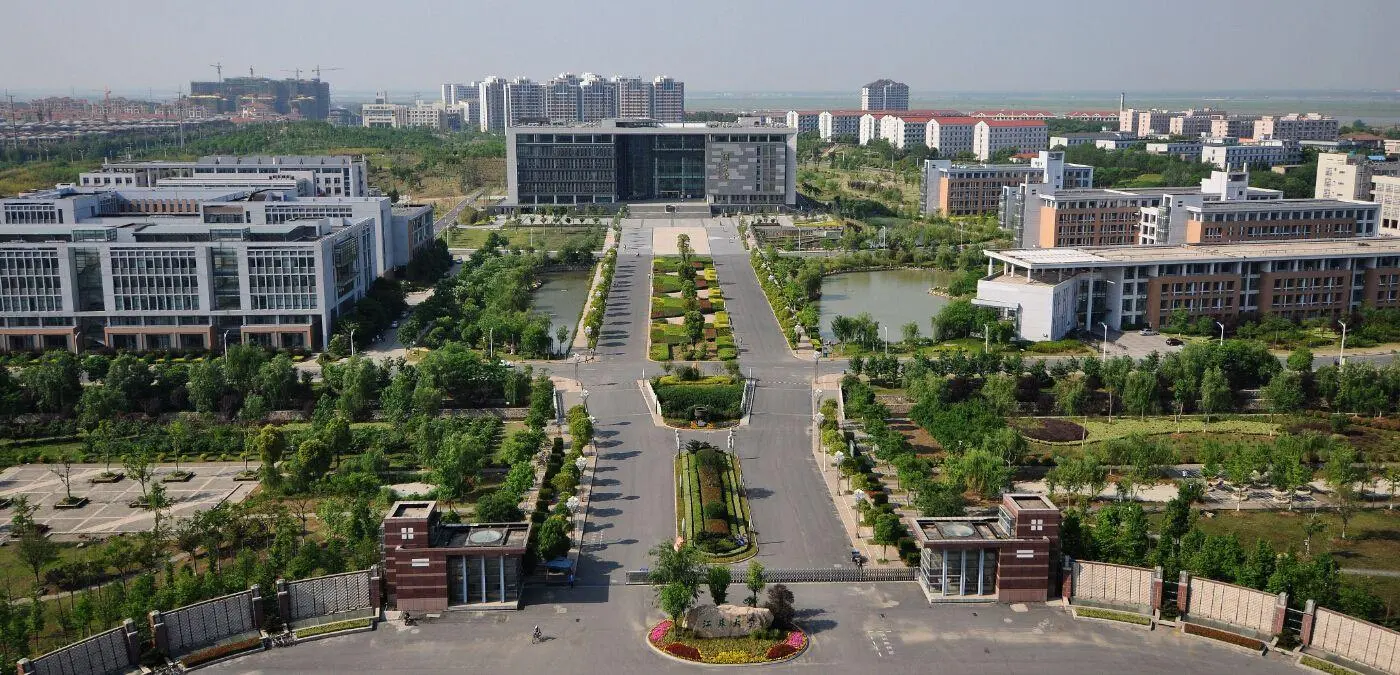 Application Documents
1. Application Form for Chinese Government Scholarship (in Chinese or English);
2. Copy of Passport Home Page. If the validity of the applicant's current passport does not meet the requirement (meaning the passport expires before September 2022), please apply for a new passport before submitting the application;
3. Notarized highest diploma. Prospective diploma winners must submit official proof of student status by their current school. Documents in languages other than Chinese or English must be attached with notarized Chinese or English translations;
4. Academic transcripts (from the undergraduate program onwards). Copies of academic records from first to last semester during the undergraduate, graduate (if any), and doctoral programs (if any) shall be provided. 
These transcripts shall be issued and sealed by the attending university's academic affairs office, graduate school, or student management department. They can be in Chinese or English, but must be attached with notarized English translations if they are in foreign languages other than English;
5. Language qualification certificates. Applicants for Chinese-taught programs must submit valid HSK reports in accordance with the corresponding Chinese proficiency requirements. Applicants for other language-taught programs shall provide relevant language proficiency certificates according to the universities' requirements, like IELTS or TOFEL report;
6. Pre-admission documents.
7. A study plan proposal. A study plan written in Chinese or English shall contain more than 1,000 characters or words; the proposal of a doctoral student shall be signed by the applicant's Chinese supervisor
8. Recommendation letters. Two letters of recommendation (written only in Chinese or English) from professors or associate professors shall be submitted. These letters shall describe the applicant's objectives of learning in China, comprehensive abilities, and evaluation of future growth, as well as the cooperation between the supervisors or the exchange between universities both in China and abroad;
9. A photocopy of the Foreigner Physical Examination Form completed in English (the original copy shall be kept by the applicant). The form is designed by the Chinese quarantine authority and can be obtained from the dispatching authority. 
The physical examinations must cover all the items listed in the Foreigner Physical Examination Form. Incomplete records or those without the signature of the attending physician, the official stamp of the hospital, or a sealed photograph of the applicants are invalid. Please select the appropriate time to take a physical examination as the result is valid for only 6 months.
10. Non-criminal record report. The applicant shall submit a valid certificate of Non-Criminal Record issued by the local public security authority, usually issued within 6 months prior to the submission date of the application.
NOTE :
Uploaded supporting documents must be clear, authentic and valid. Applicants are recommended to use a professional device to scan the relevant documents. Applicants shall bear the consequences caused by unclear or unidentifiable uploaded materials.

Application Procedure​
Step 1
1. Visit "CSC Study in China" website and click "Scholarship Application for Students" at http://www.campuschina.org.
Register an account through [CREATE AN ACCOUNT] and log in with your account.
Step 2
2. Input Personal Details. Click "Edit Personal Details" and finish inputting personal details by filling in all the information, verifying and saving the information. After the completion of this section, return to the previous page by clicking "Finish" and start filling in your application information.
Step 3
3. Select Program Category "Type B", click "New Application", and start filling in the application information.
Step 4
4. Input the "Agency Number" of Jiangsu University: 10299.
Step 5
5. Move on to the section of "Language Proficiency and Study Plan" and upload "Supporting Documents" as requested, then click "Submit" to complete the application. Check each part of your application carefully before submission. Please make sure that all the information and uploaded documents are valid and accurate.
Step 6
6. Submit application.
* Use Firefox or Internet Explorer (11.0). For applicants using Internet Explorer, please close the "compatible view mode" function ahead of editing. Please fill in all application information in Chinese or English.
Step 7
7. Apply through Jiangsu University International Student Service System http://admission.ujs.edu.cn/.
Admission Methods
Jiangsu University will organize experts to conduct preliminary evaluation, select applicants with excellent discipline background, professional ability and future development potential, and recommend them to Chinese Government Scholarship Committee. The final result shall be subject to the evaluation organized by Chinese Government Scholarship Committee.
Contact Information
Contacts: Mr. Wu (Mr. Wu); Ms. Hua (Ms. Hua)
E-mail: admission@ujs.edu.cn
Tel.: 0086-511-88792366
If you want to get more information about 2022 Jiangsu University Chinese Government Scholarship Postgraduate Program, please contact us: Chinascholarship.net 
THE END